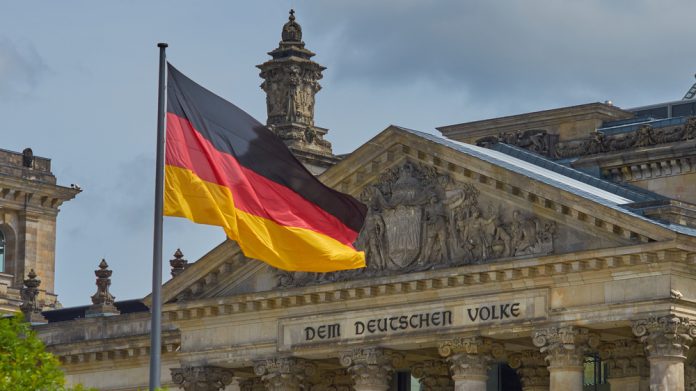 Re-regulation in Germany continued to negatively affect performance, says LeoVegas, despite securing "high, double-digit growth in key markets" in a considerable number of its operational markets. 
The online gambling group adds that developments in Sweden continue to be encouraging, with record-high revenue secured during Q2, with "rapid growth" in a North American market which now accounts for ten per cent of consolidated revenue also praised.
For the second quarter of the year, LeoVegas reports revenue of €96.8m, a 13 per cent year-on-year drop from €110.7m, with adjusted EBITDA down 54 per cent from €10.6m (2020: €23m).
With Germany "negatively impacting figures," LeoVegas updates that revenue increased three per cent when excluding the country "despite tough comparison figures from the start of the pandemic during the second quarter of 2020, and greater competition from other entertainment activities as societies are now opening up again".
Net gaming revenue amounted to €93.9m, dropping 14 per cent from 2020's €109.4m, but a sequential increase of one per cent over the first quarter, owing to a slightly lower hold.
Gross profit for the second quarter was €6.32m, a 13.8 per cent drop from €7.34m, operating profit dropped 82.8 per cent from €16.3m to €2.8m, and net profit after tax plummeted to €1.1m (2020: €14.9m).
"Our operating profit decreased compared with the same period a year ago, while we achieved stable earnings compared with the preceding quarter," explained Gustaf Hagman, LeoVegas CEO. 
"This is despite a high level of investments and a number of important, strategic ventures, including our forthcoming launch in the USA, a stronger focus on sports with the acquisition of Expekt, and our new game studio.
"Marketing costs in relation to revenue were higher than the historic average, coupled among other things to the relaunch of Expekt and investments in a number of key markets in which we see high customer growth.
"Investments in marketing during the quarter weighed down earnings short-term but are driving value long-term, and will also enable us to accelerate out of the revenue drop in Germany. 
"As revenues increase, the share of marketing investment will decrease. At the same time, we have maintained good cost control, and our operating expenses have more or less been unchanged over the last three-year period."
New depositing customers during the quarter dropped nine per cent to 177,503 (2020: 195, 329), with returning depositing customers up 18 per cent to 283,194 from 239,124.
On a regional basis, The Nordics accounted for 41 per cent of the group's NGR, the rest of Europe came in at 39 per cent, and the rest of the world occupied 20 per cent. 
The Rest of Europe's share decreased sequentially compared with the first quarter, owing to the sharp drop in NGR in Germany during the period.
On a product basis, casino accounted for 74 per cent of the group's GGR, with live casino at 15 per cent and sports, owing to the to the acquisition of Expekt and Euro 2020, at 11 per cent.
For the year-to-date, revenue is down three per cent to €193.5m (2020: €200.1m), and adjusted EBITDA dropped 37 per cent from €31.9m to €20.2m. NDC's closed six per cent down at 364,013 (2020: 388,757), and RDC's rose 24 per cent to 341, 749 (2020: 275,610).
Hagman elaborated on the German market: "The situation in Germany coupled to re-regulation, with strict product limitations, an extremely high gaming tax and a skewed competitive situation, is having a negative effect on the group.
"Revenue in Germany decreased by 81 per cent compared with a year ago and accounted for only four per cent of group revenue during the quarter.
"We believe it will take time to create a balanced and fair market climate and have therefore chosen to shift our investments to other, more profitable markets. Over the long term we still believe that Germany, with Europe's largest population, offers great opportunities for the group."
Revenue for the month of July amounted to €32.8m (2020: €30.7m), corresponding to positive growth of seven per cent. Adjusted for Germany, the group's growth in July was 23 per cent.