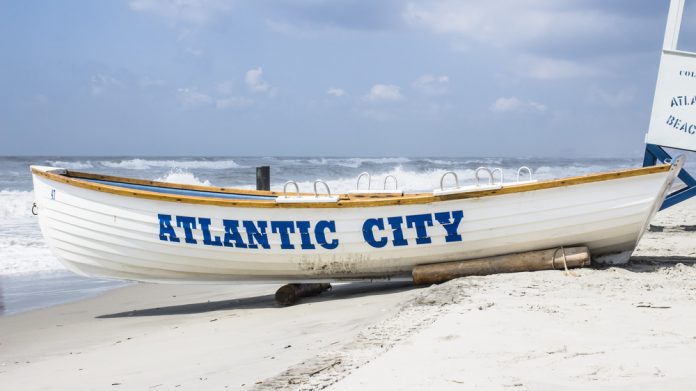 New Jersey sportsbooks failed to buck a national trend through July, however the Garden State's online casinos and poker rooms continue to side-step any summer slowdown.
The region's igaming ecosystem generated $118.7m in gross gaming revenue during the month, which is up 35.7 per cent from $87.5m in July 2020 and 10.9 per cent from $107.1m month-on-month. This also exceeded the previous revenue high of $113.7m set in March.
Online casino games alone generated $115.6m in July, pushing lifetime revenue to $3bn since online gambling launched in November 2013.
Through seven months of 2021, online casino games and poker have generated $752.9m in revenue, up 47.6 per cent from $510.2m during the same period one year earlier.
Borgata, which includes the BetMGM brand, continued to hold its place at the top of tree with revenue of $36.4m (2020: $15.2m), coming out ahead of Golden Nugget Online Gaming's $33.5m (2020: $31.4m), and Resorts Digital's $23.3m (2020: $18m).
On a land-based basis, where comparative figures were severely hampered, Borgata again reigned supreme with $63.8m (2020: $8.3m), ahead of Hard Rock and Ocean Casino which secured revenue of $47.7m (2020: $24.5m) and $30.3m (2020: $23.6m).
"The bounce back in Atlantic City hasn't slowed online casinos a bit," said Eric Ramsey, analyst for PlayUSA. "Any worry that the return of casino visitation would come at the expense of online revenue should be alleviated now."
However, despite the presence of the NBA Finals and Olympics, New Jersey sportsbooks maintained a US trend through a typically slow month, despite the region's gaming outlets setting a fresh record for total gaming revenue in a month with $450.6m.
Online and retail sportsbooks accepted $578.7m in bets in July, which is down 24.5 per cent from $766.9m in June. This was also up 83.7 per cent from $315.1m in July 2020, a month that boasted  the relaunch of baseball and the beginning of the NBA bubble.
July's wagering was far less than February's $743m handle, previously the low point of the year. That echoes 2019, when July's $251.4m handle was the lowest monthly tally of that year.
Online operators generated $529.4m in wagers in July, or 91.5 per cent of statewide handle. FanDuel Sportsbook/PointsBet once again topped online operators with $29.5m in gross revenue, down from $38.1m in May.
Retail sportsbooks throughout New Jersey tallied $49.3m in wagers, down from $83.9m in June. Meadowlands/FanDuel topped all retail sportsbooks with $2.2m in revenue.
"Casual sports bettors engage with sportsbooks less frequently in the heart of the summer," added David Danzis, lead analyst for PlayNJ. 
"But the good news for sportsbooks is that sports betting will soon start to gain momentum as casual bettors return home from summer vacations and begin to turn their focus to football."