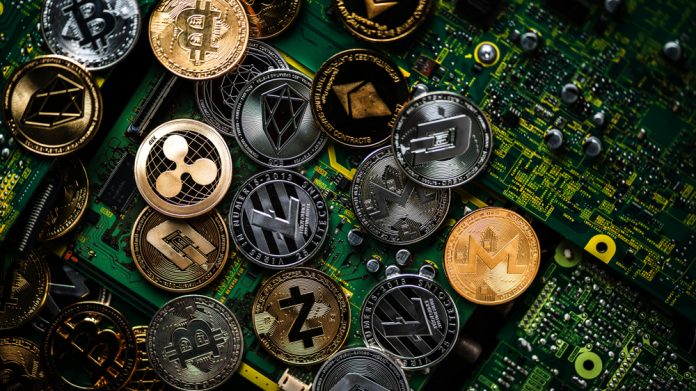 Cryptocurrency has made headlines throughout the last two years; whether it's Bitcoin hitting all-time highs or even the creation of new currencies such as Dogecoin. But with the growing popularity of these digital currencies, it comes as no surprise that companies such as BGaming have started to incorporate cryptocurrencies within their titles.
Speaking to CasinoBeats, BGaming director Marina Ostrovtsova dissects the reasons why crypto is helping the game developer to meet the needs of its partners while also elevating the overall player experience.
CasinoBeats: BGaming has been labeled as the first slot developer to incorporate cryptocurrency within their titles, what made you make this decision? And how popular has it been with players?
MO: This label is tightly connected to our roots and the time when we started building games. So this is in our history already.
This is not a secret that we are a part of the group of companies that includes different platforms for online casinos, so when we decided to build the platform for crypto casino, this was the obvious choice to incorporate this into the games.
When everybody on the market was trying to flirt with cryptocurrency, we actually had a very serious affair and that is how it transformed into the label.
The interest in crypto is still growing and we, of course, keep abreast of the situation. BGaming expands its presence in crypto projects. For example, a few weeks ago BGaming started cooperation with BetBit, the world's first bitcoin casino. We are going to widen the partnership with another crypto project Wagerx shortly.
CasinoBeats: Within your games, which cryptocurrencies have you implemented and what was the process in deciding?
MO: From the very beginning, the obvious choice was BTC, that is how it all started. Litecoin and Dogecoin jumped in straight after. This threesome was alive and kicking until Etherium started rocking. So we saw the demand from operators and this was just a matter of settings until we enabled this one. Further, this was already a process for us – seeing this demand, and reacting accordingly.
It is always about feeling what your current clients need, about identifying it with what we have on the market. So this is the foremost. The second major would be the system itself – from the very start we have built the system to be able to work with any currency out there even if this does not yet exist.
CasinoBeats: Cryptocurrency lives in a very volatile market with its value altering on a nearly hourly basis. Is this an issue when it comes to using digital currency?
MO: This is an excellent question, and for sure this is an issue. It is important to answer another question though – what are these realistic use cases for our business?
For the game provider, this is just the currency players making their bets and using crypto in the whole portfolio of currencies supported is just broadening the audience and gives this audience more flexibility and freedom.
But here we can stumble upon another issue – if our business has an effective system in place to balance and manage the risks. Speaking on behalf of a game developer, it is essential to have a flexible system to reflect all the changes.
Accepting cryptocurrencies makes game suppliers always be prepared to change (either the bets in the game, or the system itself) and this is challenging on its own. From the very beginning, we all do it manually, moving slowly to more automated versions of our systems and platforms.
CasinoBeats: In the past, we've seen changes in interest around cryptocurrency. Are current levels of enthusiasm here to stay? And how can slot developers make the most of the opportunities presented by the crypto space?
MO: Let's be honest – millions of people around the world have been observing the hype around bitcoin lately, even those who have never used them before even a tiny bit. Many celebrities were tweeting it as if this is their regular basic staff to share, which can be true. So this is already something deeply rooted in society. And I am not only talking about our industry specifically, a lot more people nowadays want to be a part of it, want to understand the technology standing behind it.
Many people are already using blockchain technologies, sometimes not even realising it. So this is already an ecosystem we live in and yes, there will always be enthusiasm around it.
For the game provider – we can try to use the technology to the fullest in our production life cycle as this one is one of the most progressive and flexible.
CasinoBeats: How significant is the transparency and efficiency of digital currency to boosting your players' user experience?
MO: First of all – you can play internationally, but not only play but withdraw faster from anywhere in the world without any restrictions. Also, you can feel more secure while using crypto and you can stay anonymous. All of that is already boosting player experience.
Still, this is the level of interaction with an operator. Now what is left is to pick your favourite place to play at and one of the BGaming titles and have a great time.
CasinoBeats: Moving forward, what do you envisage in the future collaboration with online casinos and the cryptosphere? Will we see more and more casinos develop their own wallets for crypto and see more titles incorporate various currencies?
MO: I envision the room – the space for innovation.
With more restrictions and rules nowadays we can see some cryptocurrencies specifically created for online gaming (there are several examples already). Those tailored coins allow maintaining low transaction costs, immediate transfers, and more security.
From the developer's point of view – the process of being emerged into new technologies and processes can be even more fascinating than playing games.