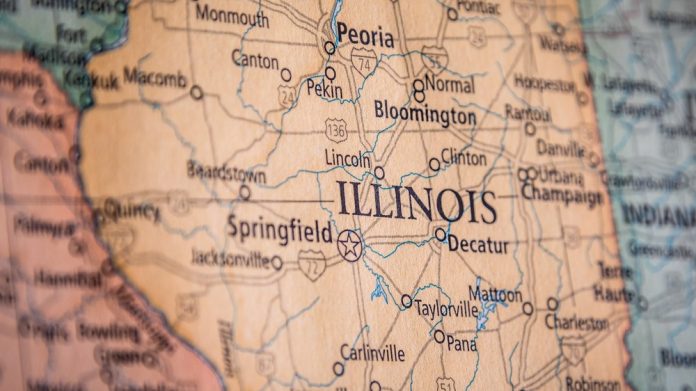 Illinois sports betting slowed to its lowest level in ten months through July, as analysts warn that in-person registration requirements could hamper a potential NFL uptick that is being seen across other regions.
Bettors made $369.1m in wagers at Illinois' retail and online sportsbooks in July, which is down 22.5 per cent from $476.5m in June.
On a day-by-day basis the pace of betting dropped to $11.9m over the 31 days of July from $15.9m over June's 30 days. Handle was up 603 per cent from $52.5m in July 2020.
Gross gaming revenue fell 22.6 per cent to $37.3m from $48.2m in June. That produced $37.6m in adjusted gross revenue, yielding $6.1m in taxes.
July is typically the slowest betting month of the year in the US, marking the low point in betting in 2018, 2019, and now 2021. Despite the slowdown, Illinois remained number three in terms of betting volume, surpassed only by New Jersey ($578.7m) and Nevada ($409.9m).
"Illinois sportsbooks will not be able to take full advantage of the customer acquisition phase that comes with the beginning of every football season, which is vital for the growth of the industry," said Joe Boozell, lead analyst for PlayIllinois.
"Because in-person registration was reinstated in April at the beginning of the slow season in sports betting, the industry has skirted the most severe effects of the state rule. But there will be no hiding from it during football season."
July's wagering included $351.4 m in online bets, or 95.2 per cent of the wagers made during the month. DraftKings/Casino Queen topped the segment again with $122.7m in combined online and retail handle, including $120.5m online. In all, DraftKings generated $9.5m in gross gaming revenue.
FanDuel accepted $118.5m in online and retail wagers, $118m of which came online, which resulted in a market-topping $15.5m in gross gaming revenue.
"FanDuel continues to wring out an impressive amount of revenue from the bets it takes in," Boozell added. "DraftKings answered with same game parlays, which could help bridge the revenue gap with FanDuel.
"That fierce competition between the two market leaders will only grow during football season, with younger operators limited in their ability to make significant gains on the leaders with in-person registration in place."