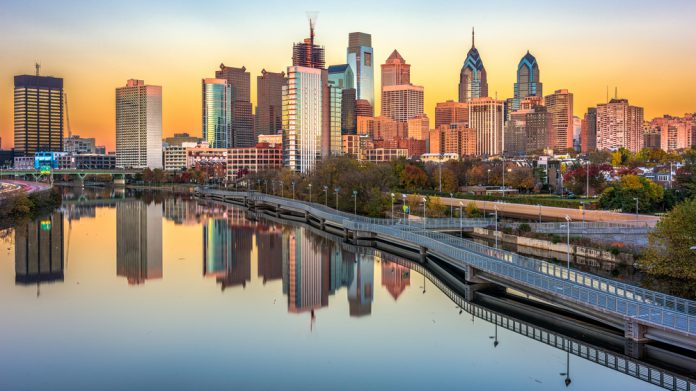 Pennsylvania sportsbooks have set the stage for a potential recorded breaking Autumn, as the Keystone State's online casinos and poker rooms continue to produce a series of strong showings.
The latter secured a sixth consecutive month with gross gaming revenue over $100m, after closing at $103.2m in August, which is up 54.8 per cent from $66.7m from August 2020, however this is down 1.2 per cent from $104.5 million in July.
Taxable revenue remained level from one month earlier at $88.7m, yielding $39.4m in state and local taxes. Wagering at online casino games remained brisk, hitting $3.2bn in August, which was also level with July.
Penn National, which includes the DraftKings, BetMGM, Barstool, and Hollywood casinos, led the market once again with $35.1m in gross revenue.
"While sportsbooks ebb and flow with the seasons, the growth at online casinos has been consistent and relentless," said Valerie Cross, analyst for PlayPennsylvania.
"As the weather cools, that growth should continue. There are no signs yet that point to any kind of slowdown on the immediate horizon."
Pennsylvania's online and retail sportsbooks accepted $348.5m in wagers in August, down from 4.5 per cent from $365m year-on-year but up 14.5 per cent from $304.4m in July.
August marked the first month since March, when sportsbooks took in $560.3m in wagers, that the combined handle in Pennsylvania topped the previous month's handle.
Gross gaming revenue fell 8.3 per cent to $25.3m from $27.6m in August 2020 and fell 7.9 per cent from $27.5m in July. August produced $18m in taxable revenue, generating $6.1m in state taxes and $360,145 in local share assessments.
Bettors in Pennsylvania made $318.1m in wagers at the state's online sportsbooks, representing 91.3 per cent of the state's total handle. FanDuel led all digital operators with $135.7m in wagering, up 27.1 per cent from $106.7m in July.
FanDuel's online revenue fell 54 per cent to $5.7m in August from $12.3m in July, yielding $3m in taxable revenue. DraftKings was second in the state with $80.4m in wagers, up 21.4 per cent from $66.2m in July.
Meanwhile, retail sportsbooks accepted $30.4m in wagers in August, creating $3.3m in gross gaming revenue. Rivers Philadelphia topped the retail market with $5.1m in bets.
"Revenue generation is important this time of year, too, but football is often a springboard for operators to build relationships with new customers," added Dustin Gouker, analyst for the PlayUSA.
This is why operators are aggressive with their football-related promotional offerings and advertising campaigns, particularly around the opening weeks of the season.
"It's also a time when giants such as FanDuel and DraftKings really can exploit their resource advantage over smaller operators."