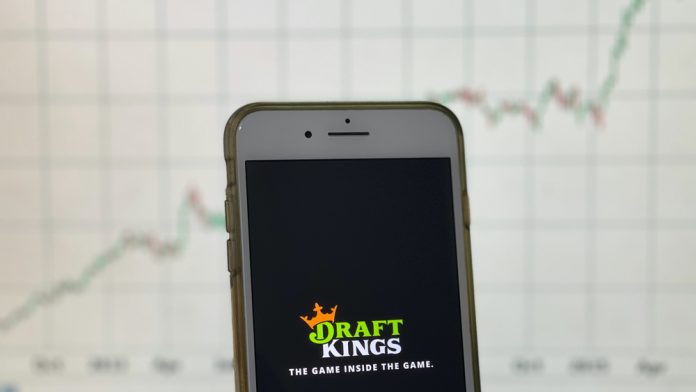 Entain has issued an update regarding the DraftKings' proposed takeover of the company, explaining that it will 'carefully consider' the offer, whilst maintaining confidence in its US operations.
Rumours of the proposition – reported by CNBC to be worth $20bn – began to surface yesterday afternoon, after which Entain confirmed that DraftKings was interested in acquiring the company.
In its latest update, the FTSE100 gambling group confirmed that it had been approached by DraftKings with a buyout offer of £25 per share, with the offer consisting of a combination of cash and shares, an offer which was rejected.
DraftKings followed this with a revised offer of £28 per share – representing a premium of 46.2 per cent to Entain's closing share price on 20 September 2021 – of which £6.3 per share would be paid in cash, with the remainder of the transaction consisting of Class A common shares in the Nasdaq-registered US betting, gaming and fantasy sports firm.
Noting that the group would 'carefully consider' the proposal, Entain urged its shareholders to 'take no action at this time,' whilst also commenting on its strong position in the US market via its BetMGM online subsidiary, operated in conjunction with MGM.
A company statement read: "The board of Entain strongly believes in the future prospects of the company underpinned by its leading market positions, world class management team and industry-leading technology.
"The company has a strong track record of growth and runway for further significant growth as set out in the capital markets day on 12 August, with the potential for its total addressable market to grow by more than three times to $160bn.
"This includes its leadership position in the rapidly growing North American market through its Joint Venture BetMGM. Entain has the most diversified and regulated revenues of any of the global operators and leads the industry in player protection through its Advanced Responsibility and Care programme ."
As Entain's US partner with a 50/50 revenue share from all online activities, MGM released its own statement yesterday, detailing that any transaction which would result in Entain or its affiliates owning a competing business in the US would require its consent.
The company explained: "MGM's priority is to ensure that BetMGM continues to capture the growing U.S. online opportunity and realizing MGM's vision of becoming a premier global gaming entertainment company. MGM believes that having control of the BetMGM joint venture is an important step towards achieving its strategic objectives.
"MGM will engage with Entain and DraftKings, as appropriate, to find a solution to the exclusivity arrangements which meets all parties' objectives."
MGM had previously attempted to acquire Entain in January of this year with an offer of £8bn – translating to 0.6 MGM shares for each Entain share and at a value of 1,383 pence per share, representing a premium of 22 per cent to its share price.
This offer was rejected by the UK firm as 'significantly undervaluing' the group, after which MGM disclosed that it would make no further offers.