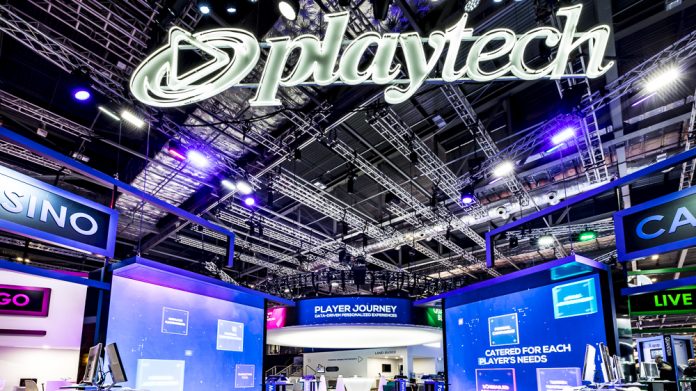 The long mooted sale of Finalto, Playtech's financial services division, could be coming to an end after the company entered into an agreement for its divestment with Gopher Investments for an enterprise value of $250m in cash.
Playtech says that this remains in line with a strategy to simplify the group and will bring a conclusion to "an extensive process," as the firm looks to "focus on its technology led offering as a pure play business in the high growth B2B and B2C gambling markets".
The transaction, unanimously supported by the Playtech board, is subject to shareholder approval, with completion, assuming a normal timetable for regulatory clearances, expected in H1 2022.
On top of the $250m payment, Gopher will be required to pay $24,000 each day after March 28, 2022 that the purchase is not finalised, with the agreement to be terminated by June 29, 2022 if all conditions are not met.
Should the transaction proceed as expected, Playtech says that the funds would be utilised to return capital to shareholders where appropriate, whilst balancing the opportunities to invest in the business.
Mor Weizer, CEO of Playtech, commented: "We are very pleased to have successfully reached an agreement with Gopher regarding the sale of Finalto. 
"This transaction delivers on our strategy to simplify the group to focus on the high-growth B2B and B2C gambling markets.
"I would like to thank everyone at Finalto for their tremendous contributions to Playtech and wish them every success.
"We are pleased to recommend this transaction to our shareholders, and we remain well placed to capitalise on the exciting market opportunities ahead, driving sustainable growth for the benefit of all our stakeholders."
For the first half of the 2021 financial year, Finalto generated an adjusted EBITDA loss of $600,000. A break fee of $8.8m is also payable to a consortium which had previously agreed a purchase, upon completion.
The agreement represents an enterprise value of 28x and 7x FY2019 and FY2018 adjusted EBITDA, respectively, which are last full year performances prior to being impacted by the COVID pandemic.
Teresa Teague, partner at TT Bond Partners, of which Gopher is an affiliate, commented: "Gopher has been impressed by the strength of Finalto's business and management team, and looks forward to working closely with the team to support the business in this exciting next stage of its evolution.
"As a major shareholder in Playtech, Gopher is pleased to conclude a transaction delivering value for all shareholders and looks forward to working with the Playtech board and continuing its constructive dialogue to support growth."
Earlier this year, the investment vehicle, a 4.97 per cent shareholder in Playtech, issued an indicative non-binding conditional offer to acquire Finalto for the aforementioned fee, after the gambling tech firm had entered into a $210m transaction with a consortium led by Barinboim Group and backed by Leumi Partners and Menora Mivtachim Insurance.
Amid much back and forth between all parties, Playtech delayed a general meeting, at Gopher's request, as it sought to gain further information on its proposal, before citing that it had "not yet been able to achieve the necessary clarity".
However, despite the company's board backing the consortium's bid, in mid-August Playtech shareholders voted it down, with 68.3 per cent against the proposal as opposed to 31.7 per cent for.
Subsequently, the consortium and Playtech agreed to immediately terminate the sales and purchase agreement.