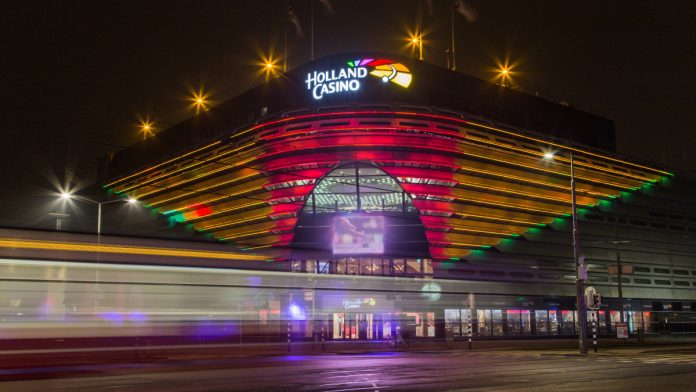 Holland Casino has partnered with payment tech firm Nuvei, which will provide custom solutions for player acquisition, verification, and payments for the group's digital offering.
The state owned casino group, whose digital offering comprises sports betting, online casino, live casino, and poker, with bingo to follow in the near future, says the partnership with Nuvei was "a clear choice for us".
Nuvei will support the launch with its custom solutions for player verification and authentication algorithms and mechanisms that aim to create frictionless compliance with player regulations in place across the region.
The company will also look to provide a seamless payment experience through its 'Cashier,' enabling deposits and withdrawals while complying with the country's anti-money laundering laws and the EU's revised strong customer authentication requirements as part of the Payment Services Directive. 
"The team and I are excited to be a part of the Netherlands' first casino with an online presence," noted Philip Fayer, Nuvei's chair and CEO. 
"The partnership also marks our first entrance into online gaming in the country, and we're thrilled to be doing it with such an industry leading brand.
"The regulatory ecosystem is both complex and robust, and our team has the expertise, technical know-how, and experience to navigate it without compromising on the user experience for Holland Casino players."
Holland Casino took its online offering live earlier this week after a technical malfunction and an instability in the regulator's CRUKS self-exclusion registration caused delays.
The company also operators 14 land-based establishments across the country in Enschede, Venlo, Breda, Amsterdam West, Utrecht, Leeuwarden, Amsterdam Center, Rotterdam, Scheveningen, Zandvoort, Groningen, Nijmegen, Valkenburg, and Eindhoven.
Jeroen Verkroost, digital transformation director of Holland Casino, said of choosing Nuvei: "Their team's track record in supporting businesses in new and complex markets with regulatory considerations is unparalleled. 
"Particularly important for us was their experience in the igaming sector with a nuanced understanding of fraud prevention and anti-money laundering capabilities. We have been impressed by the single-integration setup of the system and the speed of their delivery."