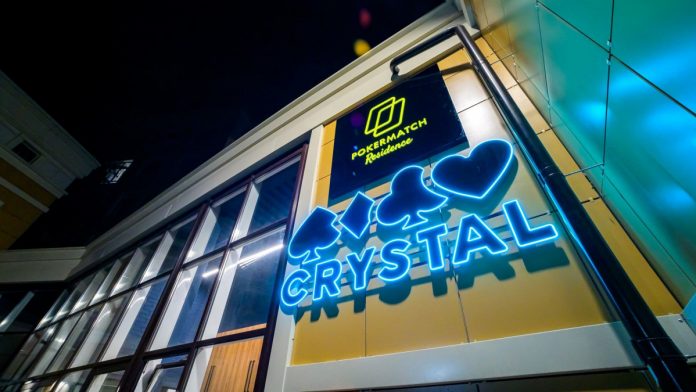 PokerMatch has strengthened its presence in the land-based sector by opening a new offline residence in Kyiv, Ukraine. 
The PokerMatch Residence, which was officially opened on 9 October, has been designed to create a space for players to play poker in addition to a variety of social activities.
"The offline poker room residence is definitely something new and very interesting," says Ruslan Bangert, CEO of PokerMatch International.
"I am sure that there should be a synergy between online and offline, as these are inseparable. PokerMatch is planning to build closer relationships with players offline, so we can meet in person and discuss relevant niche issues. And also just play in tournaments and participate in promotions.
"I'm very glad that we have such a great location with an unbelievable atmosphere. I'm looking forward to seeing the first residents! This location will become the main venue for our regular tournaments and parties, and I'm sure we'll be able to surprise everyone."
The PokerMatch Residence opening was attended by Eugene Katchalov, a PokerMatch ambassador and revered poker player, as well as Ukrainian showman Vadim Michkovsky, who recently became the media ambassador of the poker room.
PokerMatch used the opening to also introduce its newest brand ambassador, Mykhailo Gutiy, who is a member of the Ukrainian national sports poker team, the world champion in match poker and the best player of the Nations Cup 2020.