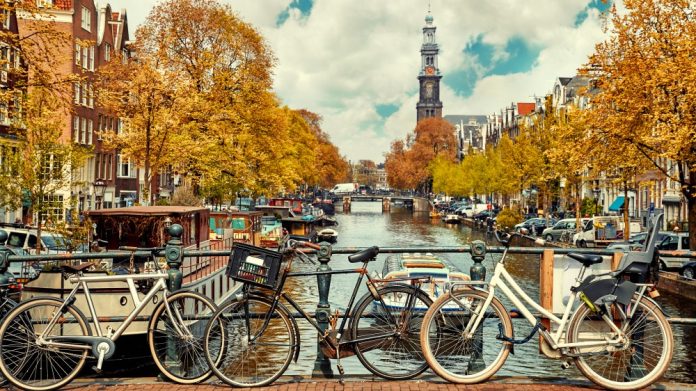 888 has asserted an aim of going live in the Netherlands during the second half of 2022, as the group elaborates on a number of "important strategic milestones" recently rolled-out by the online gambling group.
This comes as the firm documents a third quarter performance that fell in line with board expectations, after taking the decision to cease the provision of services in the Netherlands from the start of the month.
Elaborating on the Dutch opportunity, the group continues to believe that the country represents "an attractive medium-term opportunity," and intends to apply for a local licence in the coming months.
Looking ahead, the timing of any licence award within the Netherlands remains unclear, but the group aims to be operational within the country during the second half of 2022. 
The temporary closure is expected to negatively impact 2022 EBITDA, post certain mitigations at group level, by approximately $10m, with no change in the group's expectations for 2023 and beyond.
During the year's third quarter ending September 30, 2021, total revenue increased seven per cent to $229.9 (2020: $215.6m), which nudged its year-to-date performance to $758.3m, an increase of 28 per cent from 2020's $594.7m.
Breaking down this headline figure further, Q3 B2C revenue rose seven per cent to $220.3m (2020: $206.3m), with the firm's B2B performance up four per cent to $9.6m (2020: $9.3m).
On a YTD basis, B2C revenue increased 29 per cent from $567.6m to $729.4m, with B2B up seven per cent to $28.9m (2020: $27.1m) as the bingo and US operational segments delivered moderate growth.
Itai Pazner, CEO of 888, explained: "Q3 2021 was a period of outstanding strategic progress for 888. During the period we announced the transformational acquisition of William Hill International, successfully launched SI Sportsbook in the US, and began operating 888sport under a new licence in Germany as we continued to execute our plan to build a global online betting and gaming leader. 
"Alongside these important strategic milestones, I am pleased with the group's continued positive trading, particularly as we lap very tough comparative periods.
"This performance reflects the continued success of our data-driven investments and execution against our product-leadership plan that delivers ongoing improvements in the usability, quality and safety of our sports betting and gaming products.
"Underpinned by our advanced technology, leading products, and strong brands, as well as the increased scale, talent and diversification that the group will benefit from as a result of its combination with William Hill International, we have a very exciting platform for long-term growth."
During the quarter, B2C gaming reported a rise of 11 per cent to $193.5m (2020: $174.6m), which pushed its YTD figure to $622.3m, up 27 per cent from $491.9m.
This was led by casino, which the group says reflects the continuing success of investment in enhancing the user experience through product and content leadership, as well as AI-driven personalisation.
B2C betting dropped 15 per cent to $26.8m (2020: $31.7m) through Q3, however, a 41 per cent uptick was reported during the nine month time frame to $107.1m (2020: $75.8m). Compared to Q3 2019, betting revenue increased 21 per cent.
888 aligns the year-on-year decline to a "very strong performance" that benefited from a condensed calendar of sporting events following COVID-related disruption, particularly within football across the group's UK and key European markets.