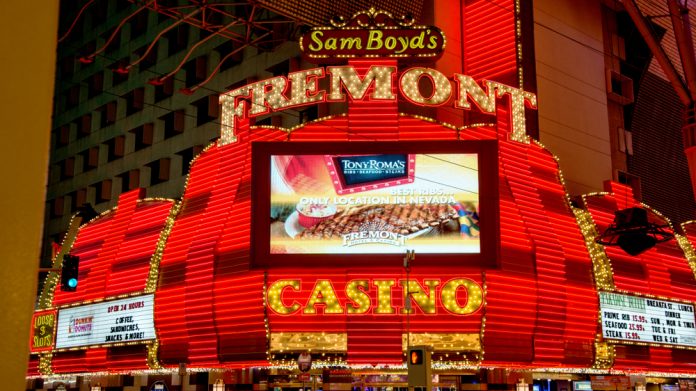 Boyd Gaming has lauded what the operator calls "fundamental changes to our operating philosophy," after the group secured five consecutive quarters of growth as well as record Q3 revenue.
This renewed philosophy saw Boyd place a sharpened focus upon building loyalty with core customers, in addition to "executing our business at a much higher level of efficiency".
Buoyed by an increase in performance across most operating segments, Boyd reports that Q3 revenue finished up at $843.1m, which represents growth of 29.3 per cent and 2.9 per cent from 2020 and 2019's $652.2m and $819.5m, respectively.
Breaking down that figure further, the gaming; food and beverage; rooms; and other segments all saw year-on-year increases to $674.2m (2020: $565.9m), $61.1m (2020: $38.7m), $44.3m (2020: $26.9m), and $63.4m (2020: $20.5m).
Net income during the third quarter finished up at $138.2m compared to $38.1m from one year earlier, with total adjusted EBITDA rising 42.6 per cent YoY to $340.7m (2020: $238.8m).
"Continued growth in visitation and spending among our core customers, combined with our more efficient operating model, resulted in a third-quarter companywide revenue record, EBITDAR growth of more than 42 per cent, and a nearly 400-basis point improvement in operating margins, commented Keith Smith, president and CEO of Boyd.
"As the pandemic recedes, restrictions are lifted and additional guests return to our properties nationwide, we are confident in our ability to drive continued revenue and EBITDAR growth throughout our business."
Boyd's Las Vegas locals segment reached $231.2m, an increase of 35.2 per cent and 8.4 per cent from $171.1m and $213.2m in 2020 and 2019, with 'Downtown Las Vegas' up 140.2 per cent YoY to $42.1m (2020: $17.5m), but down 30.5 per cent from $60.6m two years ago.
'Midwest and South' was once again the dominant force after closing with revenue of $569.6m during the period, an uptick of 22.9 per cent and 4.4 per cent from $463.6m and $545.6m.
For the nine months ending September 30, revenue rse 61.1 per cent to $2.48bn (2020: $1.52bn), as net loss swung from $217.9m to an income of $354m, and adjusted EBITDA surged to $940.2m (2020: $323.4m).
Smith continued: "Based on our robust free cash flow, strong balance sheet and opportunities for continued growth, our board of directors has authorised a $300m share repurchase program. 
"This program reflects the board's confidence in the long-term prospects for our business, as well as our balanced approach in allocating capital to growth investments, deleveraging and returning free cash flow to shareholders."