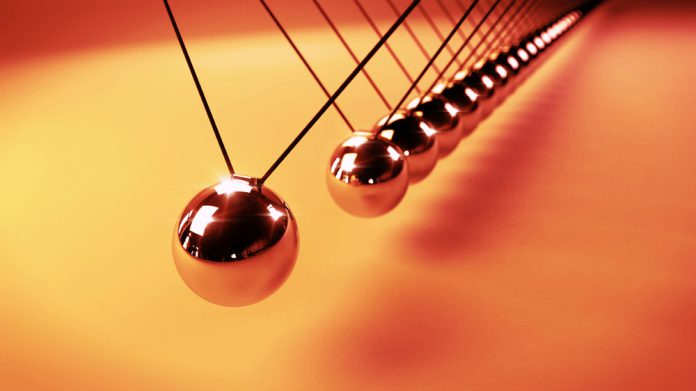 Bragg Gaming Group has increased its financial guidance for the current year, as the company reflects on a "strong" third quarter driven by new market diversification and an uptick in propriety and exclusive third-party online content.
The firm, which anticipates closing its Spin Games acquisition by the close of the year, is looking to expand its presence across North America and Europe, in addition to achieving further penetration of recently entered markets, such as the Netherlands.
The comments come as the group discloses its Q3 performance for the period ending September 30, 2021, during which time revenue increased by 9.9 per cent to €12.9m ($15.2m) compared to €11.7m ($13.8m) in Q3 2020, inclusive of a full quarter of contributions from Wild Streak. 
Wagering revenue climbed 4.8 per cent to €3.2bn ($3.8bn), with the number of unique players using Bragg games via its Oryx Hub distribution platform and content up 14.4 per cent to 2.1 million from 1.9 million year-on-year.
Gross profit scored a 30.1 per cent rise to €6.6m ($7.8m) from €5.1m ($6m) in Q3 2020, driven by a continued shift towards a higher proportion of revenues from igaming and turnkey services, which have lower associated cost of sales when compared to games and content.
However, net loss increased to €2.5m ($2.9m) from €700,000 ($800,000), primarily due to the higher gross profit and a reduction in costs related to deferred consideration payable, partially offset by the incremental increase in employee costs and professional fees as a result of the Nasdaq listing.
Adjusted EBITDA decreased 22.7 per cent to €1.4m ($1.7m) from €1.8m ($2.2m), reflecting increased salary and subcontractor costs as part of the company's investment in the expansion of its software development, product and management functions.
"During the third quarter, our newest markets performed above our expectations and this momentum continues in the current quarter to-date," commented Richard Carter, CEO of Bragg Gaming Group. 
"Besides the benefits from new market penetration, our recent proprietary games from our in-house development studios are also driving growth.
Adding: "Overall, our market expansion initiatives are expected to increase our total addressable market six-fold in 2022 to more than $18bn. Our acquisition of Spin Games, which we expect to complete by year end, will also help accelerate our entry into North American igaming markets driven first by high-performing European online content to be closely followed by proprietary content developed specifically to address the US and Canadian markets.
"We also intend to increase the number of proprietary online games developed by our internal development studios, as well as the number of exclusive third-party games we offer, which will support our focus on growing adjusted EBITDA margins. 
"From zero in-house developed games in 2020, we have established a strong proprietary new game pipeline and expect that an increasing proportion of our exclusive titles launched next year will be internally developed."
Reflecting the company's operating momentum related to operations in newer markets and an increasing number of customers, Bragg has also raised its outlook for the full year, with revenue expected to reach €55m-56m ($65m-66m) and adjusted EBITDA €6.6m-6.8m ($7.8m-8m), compared to its previous estimates of €49m ($57.8m) and €5.4m ($6.4m), respectively. 
In addition, the company is also elevating its full year 2022 revenue guidance to a new range of €59m-61m ($70m-72m), compared to the initial expected range of €54m-€56m ($63.7m-$66.1m).
"Notably, our updated guidance highlights the underlying momentum we are achieving in our business that is being driven by our growth initiatives that are focused on entering new markets, adding new clients and developing and releasing more proprietary titles," Carter added.