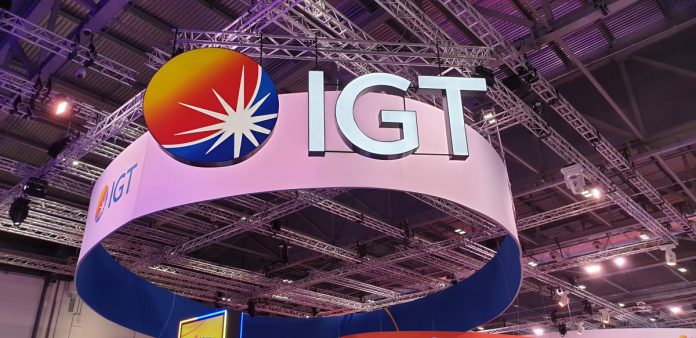 International Game Technology has raised its guidance for the full-year, after praising a "significant improvement" in key financial and performance metrics across core business segments through the third quarter.
Group-wide revenue during the period increased 21 per cent to $984m (2020: $816m), with the firm's global lottery division taking the lion's share with $652m, a 14 per cent uptick from $570m year-on-year. IGT says that this is due to sustained momentum driving global same-store sales growth up nine per cent.
Global gaming revenue increased 34 per cent to $289m from 2020's $216m, with IGT's digital and betting segment, established in September and comprising the firm's igaming and sports betting activities, rising 37 per cent to $43m (2020: $31m) due to "double-digit growth across activities".
Operating income during the three month's ending September 30, 2021, rose 144 per cent to $212m (2020: £87m), driven by high profit flow-through of global lottery same-store sales growth, mix of high-margin Italy lottery sales, strong operating leverage across businesses, and disciplined cost management and benefits from IGT's structural cost-savings program.
Net income of $101m (2020: $129m) was aligned to higher revenue and operating profit as well as a reduction in foreign exchange losses, with adjusted EBITDA closing Q3 at $407m, up 42 per cent from $287m.
For the year-to-date, revenue is up 36.2 per cent to $3.03bn (2020: $2.23bn), net income has swung to $615m from 2020's $619m loss, and adjusted EBITDA closed at $1.29bn, up 82.1 per cent from $713m.
"Broad-based momentum across our lottery, gaming, and digital & betting activities drove significant improvement in key financial and performance metrics in the third quarter," noted Marco Sala, CEO of IGT. 
"Revenue grew over 20 per cent and operating income more than doubled, highlighting the strength of our portfolio. Based on our excellent year-to-date results and our solid financial condition, the board reinstated a quarterly cash dividend, signalling their confidence in the company's prospects."
Furthermore, IGT has also raised its full-year guidance, with the company anticipating revenue of $4.1bn, and operating income of $900m from its previously communicated figure of $800m. This, however, does not factor in any potential additional impact from COVID-19 restrictions.
"We are supporting strong top-line growth with strategic investments in the business while still making good progress on optimising our cost structure," added Max Chiara, CFO of IGT.
"Achieving our goal of  reducing net debt leverage below 4.0x was a big accomplishment in the quarter. We look forward to sharing our strategy, long-term growth initiatives, and capital allocation plans during our upcoming investor day on November 16, 2021."