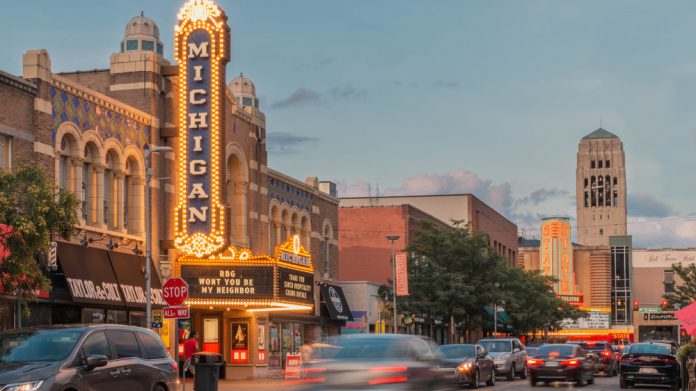 Michigan online casino and poker rooms reached a record high through October, as the region's online and retail sportsbook fell shy of becoming the fifth state to record $500m in wagers during a single month.
The former secured $109.7m in gross gaming revenue, which is up 7.1 per cent from $102.4m generated one month earlier, and marks the third successive record setting month.
October's revenue produced $20.3m in state taxes and $7.8m in local taxes. Online gaming has now injected $220.8m in state and local taxes since launching in January, almost 20 times more than the taxes generated by online and retail sports betting.
Other highlights from this month sees digital gaming generate $884.6m in GGR since its January launch, with BetMGM/MGM Grand Detroit leading all online casino and poker operators with $41.4m.
"Sports betting ebbs and flows depending on what sports are in season, but the growth in online gaming continues month after month," stated Eric Ramsey, an analyst for the PlayUSA.
"Online gambling has proven to be a remarkably consistent and valuable revenue generator for the state, accomplishing one of the state's primary goals when it was legalised and regulated."
Online sportsbooks in Michigan accepted a record $463.6m in bets in October, up 30.8 per cent from $354.3m in September, which topped the previous digital high og $359.5m set in March.
Combined with $34.2m in retail wagering at Detroit-area casinos announced last week, Michigan's online and retail sportsbooks set a record with $497.6m in wagering, up 28.6 per cent from $386.8m month-on-month
Online sportsbooks won $24.3m in gross revenue from October's wagers, up 2.7 per cent from $23.7m in September, with the figure increased to $26.9m when combined with retail, down 0.7 per cent from $27.1m one month earlier. Heavy promotion whittled taxable revenue to $7.3m, which yielded $1.1m in taxes.
FanDuel retook the online market lead with $124.0m in wagers, up from $82.1m in September, yielding $10.3m in gross sports betting revenue, up from $7.2m in September. 
DraftKings, which had topped the market for two consecutive months, was second with $120.4m in wagers, up from $106.9m in September. Those bets produced $2.9m in gross gaming revenue, down from $3m in September.
"The market remains crowded, and smaller operators have yet to gain much ground on DraftKings, FanDuel and BetMGM," added Matt Schoch, lead analyst for PlayMichigan.
"But a growing pie is certainly good news for smaller operators who continue to fight for a better foothold in the state."