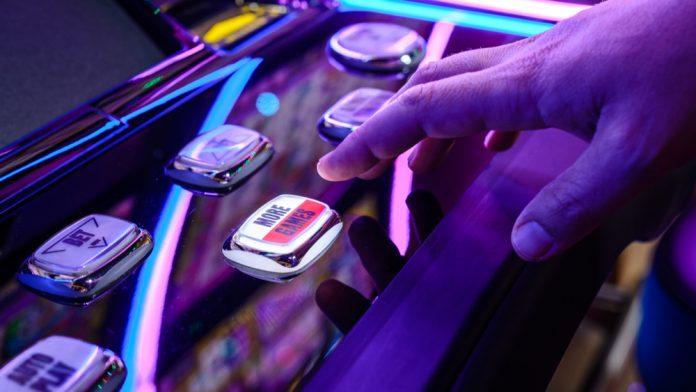 Veikkaus has noted that players are losing nearly €500m less on its slot machines annually following the increase of authentication throughout 2021 – which has risen 80 per cent.
Releasing its recent report into problem gambling, the Finnish government-owned betting agency highlighted that, as recently as 2019, the share of slot machines out of Veikkaus' total gross gaming revenue was 40 per cent, a total of €683m.
For 2022, the company has estimated that its share will remain at less than 20 per cent, resulting in up to €220m.
Moreover, the number of customers playing slot machines monthly has fallen. Currently at around 250,000 people, Veikkaus surveys a couple of years ago indicated numbers over close to 300,000 players.
Susanna Saikkonen, VP, sustainability at Veikkaus, commented: "Our extensive sustainability measures have aimed at reducing the problem of gambling in particular.
"Our most recent indicators suggest that we are definitely going in the right direction. In other words, slot gaming is clearly at a turning point.
"One of the factors behind this development is a significant drop in the number of slot machines. While there were close to 18,500 of them in 2019, they are now fewer than 10,000.
"Other factors reducing slot gaming include the introduction of compulsory authentication and loss limits."
Set for stricter requirements, Veikkaus noted that all of its games will be subject to compulsory authentication, bringing with it several tools for the self-control of gambling, preventing potential problem gambling.
Veikkaus noted that all its fast-paced games are currently subject to compulsory loss limits, introduced to online gambling in December 2017, and extended to physical slot machines on September 1, 2019.
During the period of September to October of that year, up to 100,000 customers had to stop gambling as they hit the loss limits.
Lauri Halkola, CDO and VP, data and analytics, explained: "Players must set daily and monthly loss limits on their gambling. These limits were hit 60 per cent more often in September and October than in the previous months this year.
"Over 80 per cent of the hits concerned self-imposed loss limits of under €200.
"Ever since the compulsory loss limits were introduced, gambling has fallen significantly in the groups of both men and women, and in all age groups, and the differences between gambling rates have even been out.
"The most drastic drops have occurred in the groups playing the most and in the oldest age groups."