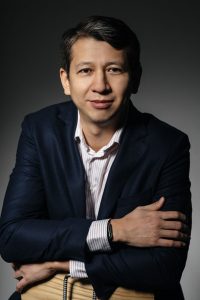 The social element of poker makes it unique and the game needs to be marketed as such in order to ensure success, writes EvenBet Gaming's CEO Dmitry Starostenkov
Driven by the use of advanced technology, improved mobile interfaces and new game formats, the online poker experience has gone from strength to strength in recent years. Many operators see the value in diversifying their offerings with a product that not only engages with millennials, but also boosts turnover dramatically when deployed correctly.
However, poker is a distinct outlier in the world of gaming for its social element. This may not seem like a big distinction, but it makes the retention and acquisition of players entirely different.
Operators must ensure they are offering a range of features to maximise player engagement. This inspired us at EvenBet to create a marketing guide entitled: "Acquiring and Retaining Your Poker Players," which is available to download for free HERE. Here are some of the key findings of our report.
Bonuses: A little goes a long way
There is a wide variety of bonuses that reflect players across all stages of their lifecycle, from beginners to seasoned players. Applying the right bonuses to the right players is key to success.
By using sign-up, first deposit and reload bonuses, bettors can receive instant gratification which is likely to keep players coming back.
However, this marketing strategy should be used with caution as it runs the risk of attracting players that are solely on the hunt for bonus offers.
A first deposit bonus, in which the operator matches the player's first deposit, has become a vital tool for remaining competitive with so many affiliates on the market and also inspires loyalty. Most sites will match 100 per cent of the player's deposit up until a certain amount, but some have found value in going as high as 200-300 per cent.
Tournaments: Understanding the varieties
Friendly competition is the whole point of poker, but there are several different tournaments the operators can opt for and it is important to apply the right format for different players.
Freerolls tournaments do not have a buy-in and are best offered to new customers. This allows them to explore the environment and become comfortable with their surroundings. They can learn who plays in the room and how well they are likely to do there. It is typical for a site to offer about a week of first deposit freerolls.
In guaranteed prize tournaments, the operator puts up the prize money. Knowing this amount from the start makes the tournament very attractive for customers. However, this can tempt professional players. This could mean the buy-ins equate to less than the guaranteed prize money, which would result in a loss for the operator.
Spin & Go tournaments start when there are three players registered. The prize pool is not made up of the buy-in fees, rather the pot is multiplied by a random number, which means the player could potentially win far more than their buy-in fee. These are fast-paced games, designed to appeal to players that might find regular poker too slow.
Meanwhile, in Satellites players compete for the chance to take part in a tournament with significant prize money, which would require buy-ins of 3-5 figure sums that many would not be able to afford.
These are just a few of the options available, and there are plenty of additional settings that work as cherries on top, so creating and constantly improving a tournament grid is probably the main challenge for poker operators.
Jackpots: the big draw
Jackpots draw players into both online and offline poker rooms and keep them seated longer. The room comes to life when a jackpot is paid and players agonise over near misses. Even though jackpots look like a retention marketing tool, they also serve as a source of acquisition. More winners create more word-of-mouth advertising that helps attract new players. But, as with tournaments, various jackpots are tools to deal with different situations and customers.
A bad beat jackpot is awarded when a player with what appeared to be strong cards loses the game, for example, if Jack Quads were beaten by a Straight Flush. The unlucky player defeated by a bad beat will receive a jackpot if certain requirements are met. Typically, the player who lost the bad beat hand will receive 50 per cent of the jackpot, with 25 per cent going to the player who won and 25 per cent to the remaining players. This goes a long way to ensuring the losing player does not leave the game in frustration.
The Monte Carlo jackpot is awarded to players with extremely high hands, while a Smart Jackpot is similar to a Bad Beat, but is only available during certain times. This can be used to leverage players into rooms that would otherwise be unpopular at that time.
Segmentation: Sophisticated customer targeting
It is important that players feel rewarded for their loyalty. The longer they remain on a site and the more games they play should result in going up in levels. This allows the operator to reward players of higher levels with greater incentives. For example, give them a bonus when they reach a higher level or give them a higher percentage of rakeback.
This allows the operators to easily introduce further incentives including VIP tournaments for elite players, set up cash tables for players of particular levels or organise tournaments and tables by the currency the players prefer to use.
Missions and quests: complete objectives for prizes
Missions and quests are ways of making the poker experience more interactive. These involve giving players a task they need to perform, for example, make a deposit, play a game or play a tournament. The players then receive an award which could be cash, a level boost or merchandise. This can help new players navigate their way around the site while enjoying a sense of accomplishment from the rewards.
To find out more about the engagement and retention tools available on the EvenBet platform, read the "Acquiring and Retaining Your Poker Players" guide HERE.