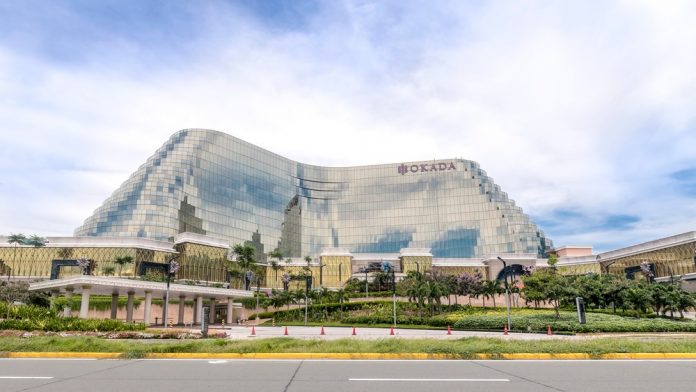 Okada Manila has detailed that it has approved a corporate name change to UE Resorts, which has been undertaken to reflect the corporation's expansion plans across Asia and other countries around the world, including the US.
One such opportunity has see the group target the development of a casino resort in New York, as it vows to supply "superior value in gaming, gaming technology, lodging and entertainment".
"The transition to UE Resorts International marks another milestone for our business," said Byron Yip, president of UE Resorts International. 
"The corporation continues to show it's taking advantage of its alluring destination in one of the fastest-growing gaming markets in the world, to stimulate revenue while providing its guests with outstanding experiences."
In mid-October, Tiger Resort, Leisure and Entertainment, operating as Okada Manila, and Miami-based publicly traded special purpose acquisition company 26 Capital Acquisition detailed an intention to merge and become a publicly traded company listed on the Nasdaq.
The boards of both unanimously approved the proposed transaction, which is expected to close in the first half of 2022 subject to approval by 26 Capital stockholders and other customary closing conditions.
"As the business continues to evolve, it was fitting to change the name," said Jun Fujimoto, chair, president and CEO of Universal Entertainment Corporation, the parent company of UE Resorts International, which, through its wholly owned subsidiary Tiger Resort, Leisure and Entertainment, operates the Okada Manila resort. 
"Our partnership with Jason Ader and 26 Capital was only the beginning of our plans. We have decided to change the company name of Okada Manila International to UE Resorts International to focus our combined efforts for the future growth and development of Okada Manila, and our ambitions to establish a presence in other countries around the world."
Furthermore, the group has also announced that it intends to submit plans in response to the New York State Gaming Commission's requests for information, what is expected to bring three new casino licenses in the southernmost part of the state. 
Under state law, the regulator can pursue the development of three downstate casinos in New York after a prior policy of former Governor Andrew Cuomo pushed the addition of upstate gaming venues in a bid to create jobs, as well as reduce unemployment in disadvantaged areas.