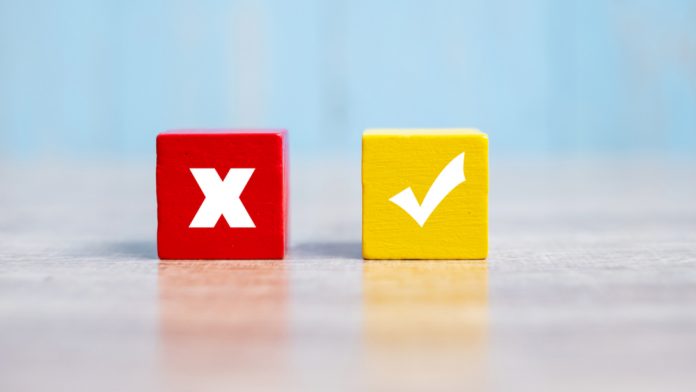 Dr Laila Mintas has condemned allegations that she threatened to "burn PlayUp to the ground" as "wrong", further stating that the accusation "makes no sense".
Responding to a temporary restraining order issued by a Nevada court on behalf of PlayUp US, where she was formerly CEO. US district court judge Gloria M Navarro sided with the online gambling firm, with the matter set for a hearing on the plaintiff's motion for a preliminary injunction in a Las Vegas Courtroom on Thursday 16 December, 2021. 
Issuing a statement to SBC Americas responding to the media coverage, Mintas stated: "I am a major shareholder in PlayUp as of today and invested seven figures of my own savings into the company. It makes no sense that I would have made any of those comments that are quoted in the filing or tried to destroy a deal to sell PlayUp as I would have benefited from that as well as all other shareholders.
"All the claims mentioned in the fillings are wrong and my lawyers are working on filing shortly my response to those claims to tell the true story based on written evidence."
Mintas claimed that she was unable to comment "in every detail right now" as it would force her to make negative comments about the Australian leadership.
She added, however, that over the last two years she has built up the PlayUp USA business from scratch "…having been the US CEO of PlayUp and the only person on the ground for the first almost one and half years".
PlayUp, Inc. v. Mintas alleges that, upon beginning contract renewal negotiations, Mintas demanded a 50 per cent annual pay increase from $500,000 to $1m, as well as an uptick in her shareholding to 15 per cent.
Furthermore, the papers also stated that the defendant requested to be appointed as global CEO of the group, which would require the termination of current incumbent Daniel Simic.
Upon an agreement not coming to fruition, PlayUp alleges that Mintas "engaged in conduct directly in violation of the agreement", which, the company stated, was done via contacting Sam Bankman-Fried, CEO of cryptocurrency exchange FTX, which was in negotiations to purchase certain PlayUp assets for $450m.
On the aforementioned allegations, Mintas argued: "The company is in possession of an FTX email stating the facts why FTX rejected the deal which I will submit to the court which clearly outlines the reasons on the Australian side of the leadership team as the deal breaker."