Uplatform sportsbook and casino clients will get all the must-have tools and content at their fingertips, said head of games Kate Romanenko, as she discussed the platform designed to service operators with "maximum flexibility" in regulated markets. 
CasinoBeats: For those who might not know, what is Uplatform? And what is your unique contribution to the betting and gaming industry?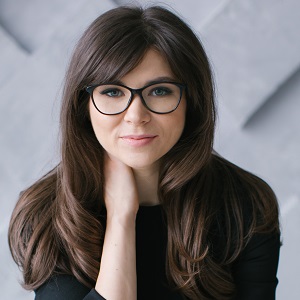 Kate Romanenko: Uplatform is a comparatively new technical solution on the igaming market; it provides a few business services – you can use it as a turnkey operating platform for your existing business and apply your own licence or just integrate our Usports API, and support your existing operations.
Our platform consists of the following units: Usports – namely, sportsbook in iframe with all traditional sports and esports feeds, Ucasino online casino games portfolio of must-have content for successful operations in the right jurisdiction and tailored for each client, Utools – technically, the fundamental solutions for running and analysing your business performance and supporting business growth.
Uplatform's unique offering, in my opinion, is that it was developed with a focus on regulated markets first and foremost, as Europe and the rest of the world is moving closer to regulated gaming and implementing specific localised rules and tax regimes on a daily basis; as a result, we put this at heart of our strategy.
As for the role, we are looking into settling in the industry as a trusted long-term brand and provide maximum flexibility for our clients as we expect the industry to keep changing more and more in the future, so we must ensure our clients will have all the needed tools and solutions at their fingertips.
CB: From a casino product perspective, what has changed the most in recent years? If we matched up the typical casino portfolio of today with one from a few years ago, what would stand out as the key differences?
KR: Today's portfolio is definitely broader than the one a few years ago. Although this is a very predictable trend – the number of game studios is growing, people are leaving game development companies and starting their own studios. In turn, they release their own portfolios, which multiplies the number of games overall in the igaming industry.
What's interesting though is that there are more unique mechanics present nowadays than a few years back – there are Pop Wins, Infinite Reels, which I find extremely engaging. Speaking of mechanics, it's great to see that BTG have licensed their Megaways mechanics and the whole niche of game suppliers has benefited from this licence.
Last but not least, it's amazing to witness the development of the live games niche – finally, we can see emerging competition in this sector, regardless of quite a larger cost involved, when compared with RNG game development.
CB: And how big a part does live casino now have?
KR: I'd say it's amazingly bigger than it used to have just a few years back. There is definitely a greater number of Live Games suppliers nowadays, like On Air Entertainment, Provision Games, Swintt Live, Stakelogic Live, EGT Live – as some RNG game providers also expanded into the Live Games niche.
On the other side "of the screen" we can also admit that the overall playing interest in live casino has grown to a considerable extent. Partly due to pandemic and restrictions to access real land based casinos, so far, these two reasons – growing player appetite for live games and the emerging amount of such content and choice have developed this vertical noticeably during the past few years.
Online gambling is growing as an entertainment vertical in general. Live games are a great leisure activity with social elements, so it definitely remains to be popular among players.
CB: What is your approach to servicing players in different countries? In your experience, what is the bigger pull for slots players – the theme/premise of the game or the individual game mechanics?
KR: In this regard, year-or-year statistics and continuous market research of online casino businesses is helping us decide what content to add and promote into a specific country or region. Players are actually showing what they prefer to play – and operators just need to listen and look thoroughly at their requests and the statistics.
The stats and knowledge we possess, for example, is that players in the CIS region are more into traditional classic themes and often are not even using the buy bonus feature, while most of EU players are very active in the buy bonus feature and are attracted to slots with "Progress Bar" mechanics, when there is game-in-game, and so on.
CB: Speaking of games, do you have any thoughts on what to look out for in 2022? Are you expecting some new innovations?
KR: To be very honest, yes, I think we will see some new content coming in 2022, I expect some new Live Games titles – targeting Asian and South Asian markets in particular. I'd also expect new Live studios to see the first results after their launch this year and acquiring some of the market share – this trend is quite interesting to monitor, I'd recommend watching the live casino market share changes in 2022.
As for RNG games, speaking mainly of slots, I think a couple of new studios will likely arise. Hopefully, we will see new mechanics coming or a new player engagement tool. I'm sure there is space for innovation in slot games development; we just need to put the right talent into the right conditions, and the magic will happen. As for the studios to watch in 2022, I'd keep an eye on Nolimit City, BTG, High5 Games, Stakelogic, to name a few.
CB: How has the splurge of M&A activity (both on the studio and platform side) impacted the casino sector? Might we see more of a closed shop for smaller companies wanting to break in if the trend continues?
KR: Honestly, I personally see it as a positive trend, as long as M&A does not bring massive redundancies that impact human lives and wellbeing, and as long as they promote variety and differentiation in products and work approaches.
At the end of the day, it shouldn't matter who owns whom – as long as the iGaming industry itself blossoms with innovation and diversity and business is constantly developing and growing – this will be more than healthy and empowering for all of us.
Although, if the impact would be negative, bringing about limitations, imposed decisions, politics and unprofessionalism, then our industry would face an unhealthy situation, and we will lose or discourage great minds that could deliver great things.
CB: And finally, how successful has 2021 been for Uplatform? And what would constitute a successful year in 2022?
KR: In fact, we spent the year quite busy polishing every process and detail – legal and compliance departments have been actively working all year long setting a solid basis for our business, the technical parts are being polished, and even the designers have been busy working on the tools' look and feel.
We exhibited at our first expo with a Uplatform stand at iGB in Amsterdam this year, which we are very proud of. We attended other industry events, met up with our existing partners, and acquired future partners.
Long story short, everybody has been busy in 2021 so far. In 2022, we are expecting to boost our presence and launch new clients into regulated markets, keep working on our portfolio and offering, and just keep following the industry trends and appetite.