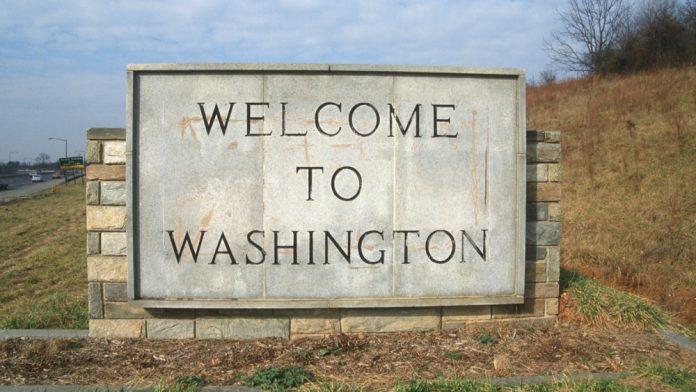 Puyallup Tribe's Emerald Queen Casino has partnered with BetMGM as the duo announce the launch of legalised sports betting in Washington
The addition of BetMGM follows the Emerald Queen Casino becoming the fourth tribal casino in Washington State to offer sports betting earlier this week. In addition, 16 tribes in Washington have received approval to add sports betting, with further announcements from tribal casinos expected soon.
"We're thrilled to expand BetMGM's presence in Washington, a significant market filled with some of the country's most passionate sports fans," said BetMGM CEO, Adam Greenblatt.
"Together with the Puyallup Tribe of Indians and our partners at Emerald Queen Casino, we're proud to welcome guests to the state's premier sportsbook."
Sports betting on tribal land in Washington became legal on March 25, 2020, when governor Inslee signed sports betting legislation into law. Washington sports legends Edgar Martinez, Marshawn Lynch, Lawyer Milloy and Sydney Rice helped celebrate the sportsbook's official opening and first bets.
Rebecca George, executive director of the Washington Indian Gaming Association, stated: "The option to place a legal bet on sporting betting at a tribal casino has now been available to responsible Washington State adults for more than three months. The Puyallup Tribe's BetMGM at EQC Sportsbook lounge became the largest sportsbook in the Pacific Northwest when it opened on Monday.
"Four tribal casinos across the state now offer sports betting, and 12 more are in the works. The benefits of these operations for Washington State's tribes can not be overstated.
"Tribal communities across Washington count on revenues from tribal gaming to fund a broad range of services for their local communities. The benefits extend beyond reservation borders, adding good jobs and boosting local economic activity.  
"Tribal sports betting, like all tribal gaming, is subject to multiple layers of regulatory oversight, and tribal gaming has a proven track record over three decades of conducting gaming in a safe, fair, and responsible manner.
"The success of our tribal casinos and the major economic benefits they provide is a testament to the strong partnership that Washington State tribes have forged with the State of Washington and federal authorities.
"At a time when COVID-19 and other challenges have impacted tribal governments, this new amenity and the revenues it will generate are all the more important in the efforts of Washington's tribes to strengthen their self-reliance."
The BetMGM Sportsbook at EQC features a 500-square-foot video wall, more than a dozen 86″ high-definition televisions, 70 DreamSeat leather armchairs, six ticket windows and 30 betting kiosks.
Emerald Queen Casino has two casinos and hotels: EQC Fife and EQC Tacoma. Betting kiosks and in-game wagering will be available on-premise at both EQC locations with mobile in-game wagering to activate in early 2022. EQC Fife's kiosk betting will begin on December 27.
A spokesperson for the Puyallup Tribal Council, the Tribe's governing body, concluded: "EQC has really gone above and beyond in making BetMGM Sportsbook at EQC the premier destination for sports betting in the Northwest.
"We've got the biggest video screen in the country, great seating, and an opening day that brought sports legends plus a live broadcast and a live game. We are striving to offer the best sports betting experience around at the betting capital of the Northwest."