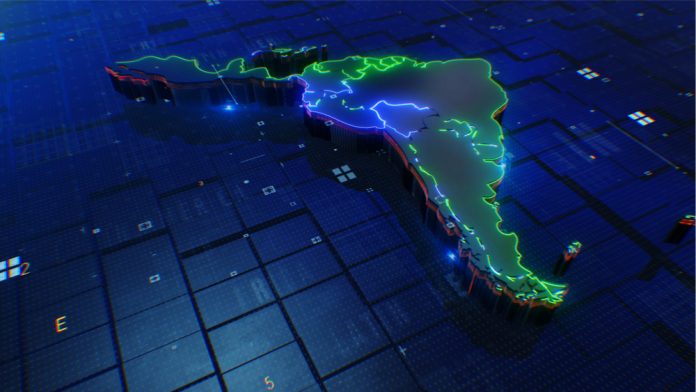 "The market in LatAm is currently booming and shows no sign of slowing down". These are the words of Mario Benito, CCO of R. Franco Digital, when asked about the opportunities the pandemic has presented to the online gambling sector.
In the second of a three part mini-series delving into the current state of the LatAm market, Benito is joined by Dmitry Starostenkov, CEO of Evenbet Gaming and Andrea Rossi, Betsson Group's commercial director Latin America, taking a closer look into the future of local land-based and retail sectors.
"The pandemic has given many people the opportunity to learn about online gambling – not least the many operators in the region who have moved into the digital world for the first time." stated Benito, highlighting that, at this stage of the COVID pandemic, governments in many countries are looking at new ways to bring in tax revenues, which "can only be beneficial to those who wish to see an increase in the number of regulated markets."
He continued: "We are already seeing a widespread increase in online activity and revenues across LatAm and, along with the rest of the industry, await development in Brazil in particular with great interest.
"Along with the US, LatAm is by far one of the most dynamic regions when it comes to online gaming. We're seeing a lot of things happening in terms of regulation".
Providing Argentina as an example, he explained that after regulation in the Province of Buenos Aires, the City is now about to start issuing licences, while other provinces also follow suit.
"As Betsson, we have already been granted a licence by the Province and we're waiting for a concession by the City."
Besides Argentina, Rossi also highlighted the positive developments seen in other markets such as Colombia, which are growing at a very fast pace with an increasing number of international operators coming in.
"Similarly, we're seeing growth in Peru – where we have recently added to our brand portfolio with InkaBet – and we're really excited to launch in Mexico. We are closely following the progress with the regulation of sports betting in Brazil, which can potentially become the biggest regulated market in the world."
He concluded by highlighting that LatAm has a very strong retail and land-based casino setup after seeing a marked change in the level of digitalisation in the whole region, primarily spurred by the pandemic.
"This led to the online market gaining momentum and increasing market share," the COO explained. "The challenge now is to retain those customers who moved online."
Starostenkov emphasised that, to him, the countries where legislative processes started before or during the crisis, including Colombia, Peru and Argentina, will see immense growth in their online sectors.
He continued to explain that, due to the influx of former retail players, many local operators have received a unique opportunity to grow, diversify their offerings and provide more quality services.
Concluding his assessment, Starostenkov asserted that markets are becoming structured and are changing in almost every aspect, and that, in response to this, software is becoming more professional. "Payment processing is slowly moving to online and mobile payment systems and KYC procedures are becoming increasingly important."