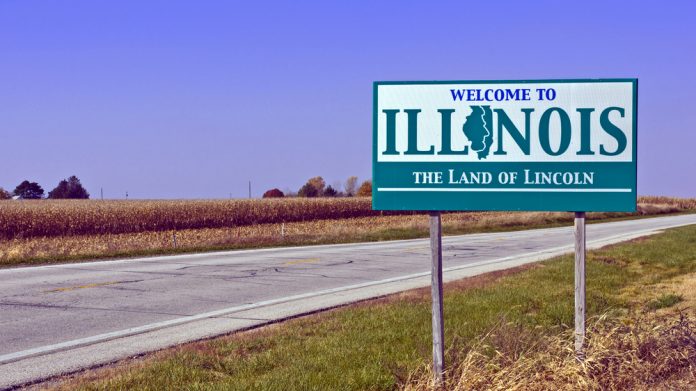 A wave of activity through December has seen Indiana produce almost $4bn in wagers through 2021, with the region's online and retail sportsbooks closing the year with another busy month.
Indiana's sportsbooks generated $463m in wagers during the month, which is up 47.9 per cent from the $313.1m gained one year earlier.
The month also saw wagering fall just short of the record $463.7m handle produced in November, as betting volume slowed to $14.9m per day over the 31 days from $15.5m per day during November.
Sportsbooks won $26m in December, up 18.2 per cent from $22m in December 2020, but finished short of November's record $47.1m. The month's win produced $25.8m in taxable revenue, yielding $2.5m in state taxes.
In total, 2021 saw Indiana generate $3.8bn in online and retail wagers, up 116.4 per cent from $1.8bn in 2020; as well as $307.6m in gross revenue, $3.4bn in online wagers, and $29m in state taxes, which represents increases of 125.5 per cent, 132 per cent, and 120.6 per cent, respectively.
"2021 should be remembered as the year in which people fully embraced online sports betting, especially after a tumultuous 2020," said Eric Ramsey, an analyst for the PlayUSA. 
"As impressive as the year was, though, the market is not done growing. Sportsbooks are still reaching new customers and operators are offering increasingly innovative products.
"Meanwhile, Hoosiers are becoming more comfortable with sports betting in general, and more open to less conventional forms of wagering such as in-game betting."
Online wagering generated $422.8m, or 91.3 per cent, of December's handle, with the remaining $40.2m in wagers being made at the state's retail sportsbooks.
DraftKings led the state's online market with $148.2m in bets in December, down from $166.2m in November. The sportsbook won $6.4m in gross receipts from those bets, down from $12.6m month-on-month. 
FanDuel followed with $120.5m in online wagering, up from $109.8m in November, and topped all operators in gross receipts with $7.5m in gross receipts, down from $15.6m in November.
Hollywood Lawrenceburg was once again the state's top retail sportsbook with $13.9m in wagers, up from $12.7m in November. Ameristar East Chicago followed with a $5.7m handle, ahead of Indiana Grand ($4.9m), Harrah's Hoosier Park ($4.7m), and Horseshoe Hammond ($4.5m).
"The biggest question for the year ahead for operators is what effect legalization in Ohio will have on Indiana's sportsbooks, especially retail sportsbooks near the state border." added Jake Garza, an analyst for PlayIndiana. 
"The Hoosier State has managed to expand even as sports betting in Illinois and Michigan have expanded, and should continue to flourish even with increased competition from another neighbour."