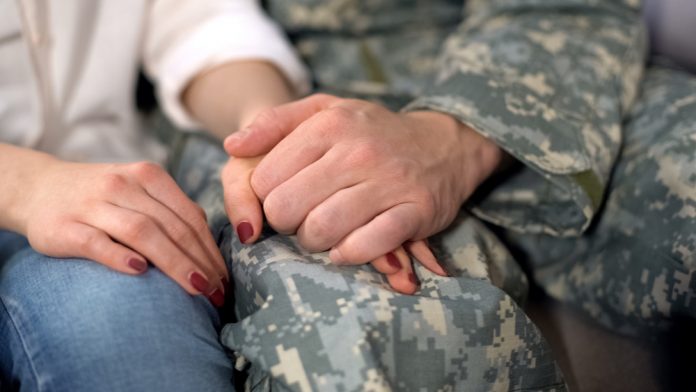 DraftKings is aiming to improve the lives of veterans impacted by gambling as it commits to a multi-year financial package to Kindbridge Research Institute. 
The financial pledge from DraftKings will allow for a new research programme to study the nexus of veterans and responsible gaming, with the goal of advancing evidence-based research in the aforementioned area and improving the lives of impacted veterans.
As a result of DraftKings' contribution, which it states is the only US-based operator contributing to the project, KRI will be able to launch the 50x4Vets programme, which relies on a three-pronged approach and will include funding research at veteran-focused gaming treatment centres across the country.
This initiative is designed to provide a solution to the lack of information about problem gaming among veterans.
On the funding, Christine Thurmond, director of responsible gaming at DraftKings, noted: "Today's announcement underscores our commitment to furthering evidence-based research in responsible gaming and DraftKings' long-standing support for our veterans.
"The DraftKings S.E.R.V.E.S. global corporate social responsibility programme encompasses both our responsible gaming activities and our Tech for Heroes programme, which provides free high-tech skills training to veterans and military spouses, as well as 1:1 mentoring opportunities with our employees.
"Supporting this vitally important veterans research is something DraftKings takes pride in."
The 50x4Vets programme seeks to provide a permanent, long-term solution to the lack of research on problem gaming among veterans, with a three-pronged approach which are: leveraging the existing treatment infrastructure, provide multi-year commitments and support multiple research centres.
DraftKings stated it is "committed to creating inclusive and responsible pathways" for people to "build, create, imagine and innovate: through DraftKings' S.E.R.V.E.S. programme, which stands for Service, Equity, Responsibility, Vitality, Entrepreneurship and Sports.
DraftKings provides training in high demand tech skills for current and returning veterans, and their spouses, to help expand their abilities in their current role or to find meaningful employment, or explore careers in tech, through its Tech for Heroes programme.
"Teaming up with DraftKings to launch the 50x4Vets programme, which seeks to improve treatment for veterans, stands to advance the field in multiple ways, including closing the gap in comprehensive research and literature in this area," added Nathan D.L. Smith, PhD, founding executive director, KRI.
"We are grateful for DraftKings' financial contribution, which has made a key difference in our ability to start the multi-year research project while collaborating with inpatient treatment centers serving veterans – lending an innovative approach to incorporating in the research actual, lived experience of individuals who require intervention.
"Our hope is that this work will make a difference in the experience of veterans while building a knowledge base that will make an impact on researchers and advocates across the country."
Since its launch in 2018, DraftKings has hosted 21 Tech for Heroes training classes across six cities and online, with over 500 veterans or military spouses trained, and nearly one $1m raised through the support of its customers who participate in charity DFS contests throughout the year.
Additionally, its training programme is complemented by a 1:1 career mentoring for DraftKings employees and the veteran community, in collaboration with American Corporate Partners.