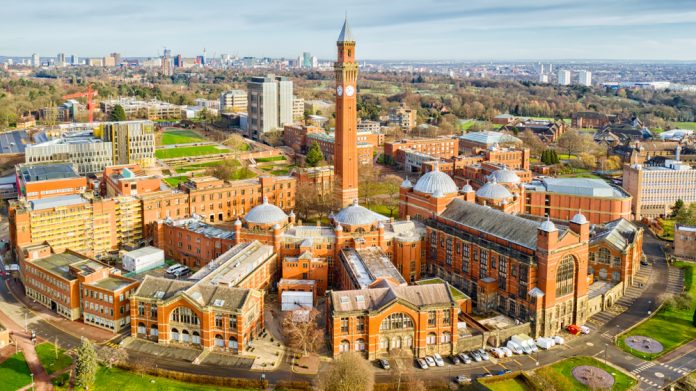 The Young Gamers and Gamblers Education Trust, Gamstop, and RecoverMe have united for the roll-out of a university tour that aims to raise awareness and promote the support that is available to students.
The initiative will see the three organisations visit university campuses throughout the UK to speak to students, as well as university staff, about gambling-related harms and the training and support services they provide. 
Katie Reynolds-Jones, head of marketing and communications at Gamstop, explained: "Over 58 per cent of those signing up to Gamstop are between the ages of 18 and 34; it is therefore important that we understand students and ensure that we are reaching them effectively. 
"Students need to be aware of the free tools and support available to them, and we are delighted to be taking part in this important initiative."
Furthermore, YGAM will also provide free harm prevention training to university staff, student union officers and safeguarding leads. 
This is aimed at equipping individuals with the knowledge, skills and confidence to identify signs of gambling-related harms, and also signpost students who may be struggling.
Jimmy Parkin, university and student engagement at YGAM, commented: "Students are a key group for us, and the recent survey findings reiterate the importance of educating our young adults on the risks and harms associated with gambling. 
"This university tour is the first of its kind. We hope by collaborating with Gamstop and RecoverMe, we can utilise our knowledge and services to ensure students have access to the information, resources and support they need to enjoy a university experience free from gambling-related harms." 
The tour will kick off this month with visits to university campuses in Birmingham, Exeter and Plymouth.
Dr Adil Nayeem, co-founder of RecoverMe, added: "The recent survey findings highlight how the student population can be a high-risk group for gambling-related harm. 
"We created RecoverMe after one of our close friends at university struggled with a gambling addiction and did not know where to turn. 
"We are excited to visit university campuses throughout the UK to speak to students and engage with staff. By collaborating with these great organisations, we can support students and help reduce gambling-related harm."