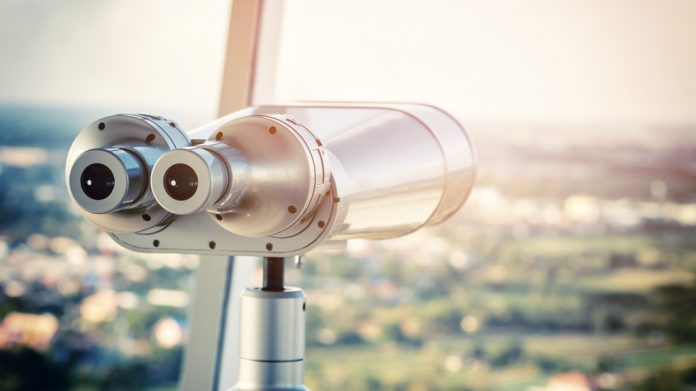 Evolution has once again asserted that it will "continue to work on all processes in relation to due diligence of our customers and their licensing and regulatory framework," following what it calls a "dubious, anonymous and falsified report".
This comes after the group reached out to the New Jersey Division of Gaming Enforcement and initiated an internal review in December 2021, following allegations made last week by a Garden State law firm that it breached US sanctions.
This itself followed a Bloomberg report that law firm Calcagni & Kanefsky had filed a complaint by an 'anonymous competitor' to the state regulator alleging that Evolution had breached US laws by conducting business in countries such as Iran. It was further claimed that the group had lost $3bn of market value.
"Towards the end of the quarter, a dubious, anonymous and falsified report with the clear intention to harm Evolution was published," stated Martin Carlesund, CEO of Evolution. 
"We have over 15 years experience of operations in regulated environments and we are comfortable and confident in our ways of working, our business model as well as in our constant strive to improve in all areas.
"Evolution is a content provider and we only supply to licensed customers. With the ambition to be even better we will continue to work on all processes in relation to due diligence of our customers and their licensing and regulatory framework. The measures we have taken during the quarter have had insignificant financial effect."
The comments come as the group dissects its performance through 2021's final quarter and full-year, as Evolution lauds ongoing progress in a range of global markets, notably the US, Canada, and Argentina.
Revenue through Q4 increased 69 per cent to €300.2m (2020: €177.7m), of which $237.3m derived from the group's live segment with the remaining €62.8m coming the way of RNG.
Operating profit through the period amounted to €184.5m (2020: €84.8m), corresponding to an increase of 118 per cent, with EBITDA up 115 per cent to €206.91m (2020: €96.21m).
"The more mature European market has lower growth numbers, impacted to some extent by short-term regulatory changes affecting operators," Carlesund noted.
"In the quarter, the Netherlands opened its regulated online gambling market and we are powering several of the licensed operators with our offering.
"We expect the Dutch market to expand further as the number of licenses increase during 2022 and already in December the newly regulated market passed the pre-regulation levels."
For the full-year, revenue came in at €1.06bn, up 90 per cent from €561.1m, with live accounting for €839.2m (2020: €543.3m) and RNG generating €229.5m (2020: €17.8m).
Profit for the January to December time frame closed at to €605.4m (2020: €284.6m), with EBITDA increasing 121 per cent to €734.7m (2020: €332.2m).
"To sum up the last quarter of another intense year – we continue to move full speed ahead," Carlesund added. "Yesterday's 2022 product roadmap announcement set the tone for what will be an exciting product year where we will continue our relentless focus to take the player experience to the next level and increase the gap to competitors. 
"Finally, looking back at 2021, a year where several important milestones have been accomplished, I want to take this opportunity to thank and acknowledge the commitment and impressive work from all Evolution employees, who continue to strive to make Evolution just a little bit better, every day. It is an amazing global team and I look forward to an exciting 2022."