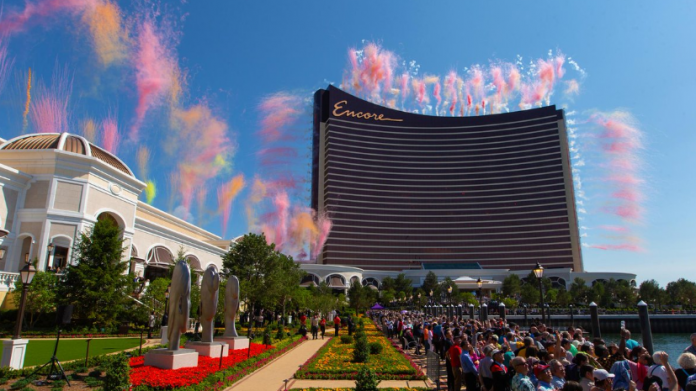 Wynn Resorts is to divest all of the land and real estate assets of Encore Boston Harbor to Realty Income for $1.7bn, which represents a 5.9 per cent cap rate.
The company, which has heaped praise on the additional financial flexibility to be gained via the transaction, will also enter a triple-bet leaseback agreement upon closing.
This will have an initial total annual rent of $100m and a term of 30 years, with one thirty-year tenant renewal option. Rent will escalate at 1.75 per cent for the first ten years, and the greater of 1.75 per cent and the CPI increase during the prior year (capped at 2.5 per cent) over the remainder.
Encore Boston Harbor, located on the Mystic River less than five miles from downtown Boston, debuted to much fanfare in June 2019 at a cost of $2.6bn.
"This transaction demonstrates our ability to utilise our platform and scale to acquire prime real estate assets across a variety of industries in alignment with our investment criteria," said Sumit Roy, Realty Income's president and chief executive officer. 
"Our investment philosophy centres around generating favourable risk-adjusted returns by investing in strategically important properties with partners who are leaders in their respective industries. 
"We are pleased to cultivate a new relationship with Wynn Resorts as we expand our universe of net lease investments."
Wynn will retain a 13-acre plot of developable land upon which it plans to construct an expansion that includes additional covered parking along and non-gaming amenities.
The company has secured an option to sell the related land and real estate assets of such an expansion to the real estate investment trust for up to $20m of additional rent, at a specified cap rate, for up to six years following the closing of the transaction.
The purchase is subject to customary closing conditions, including required regulatory approvals, and is expected to be completed during the fourth quarter of 2022.
"Encore Boston Harbor is the premier gaming resort on the east coast and the valuation we achieved in this sale reflects the property's quality," said Craig Billings, CEO of Wynn Resorts. 
"Equally important, the bespoke structure and terms of the lease allow us to maintain a great deal of operating flexibility across economic cycles.
"The proceeds of the transaction also provide us with liquidity for several of our upcoming development projects and the potential to retire other debt."