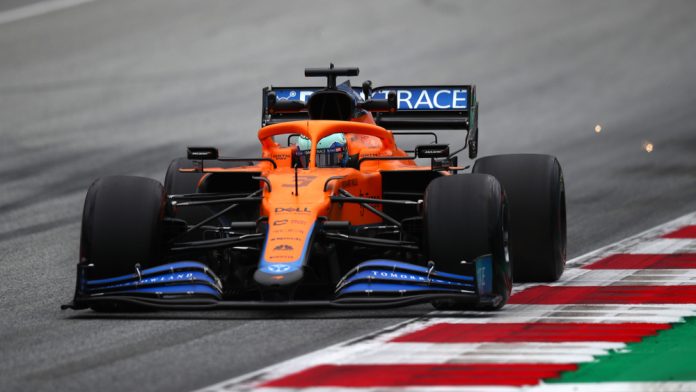 McLaren Racing and partypoker's ongoing agreement is set to continue throughout 2022 with the first launch of the year set to allow players to compete in a new branded arcade game.
The extension of the partnership is said to bring more games, promotions, and bonus content, with a new McLaren Racing arcade game set to give players the chance to win prizes, including exclusive McLaren Racing rewards and merchandise, throughout the 2022 Formula 1 season.
Vic Walia, Managing Director of Party Brands, said: "We are very proud and excited ahead of another season of our partnership with McLaren Racing. Once again, we will be able to offer new content to partypoker players and bring the brands to new audiences.
"This should be another thrilling year for Formula 1 and we cannot wait to be a part of it."
Furthermore, as part of the agreement, with the start of the season just a few weeks away, partypoker's logo will take its place on McLaren Racing's Formula 1 car at several races throughout the race calendar.
Meanwhile, fans can view the final See the Unseen episodes, placed on partypoker's website, with members of the McLaren Racing team, giving fans the inside track and allowing them to discover the hidden world of Formula 1 and McLaren Racing.
McLaren Racing pit crew gave an insight into how much work goes into preparing cars for a race weekend and how it feels when the team succeeds.
Andrew Salt, No.1 Race Mechanic at McLaren Racing, explained: "My favourite part of the race weekend is easily qualifying. The car has to be turned around very quickly. That includes changing the front wing settings, changing the tyres and putting fuel in the car. Sometimes we have to complete all of that within a minute. It's an adrenaline rush from start to finish."
McLaren Racing's Build Test Technician, James Herbert, added: "Seeing our cars on the podium is a massive thing. It's so rewarding when you see the reaction on the drivers' faces and everyone at the track.
"We talk about it on the Monday after a race, even if it's not such a good race, but everyone is more hyped up if you've had a good one."