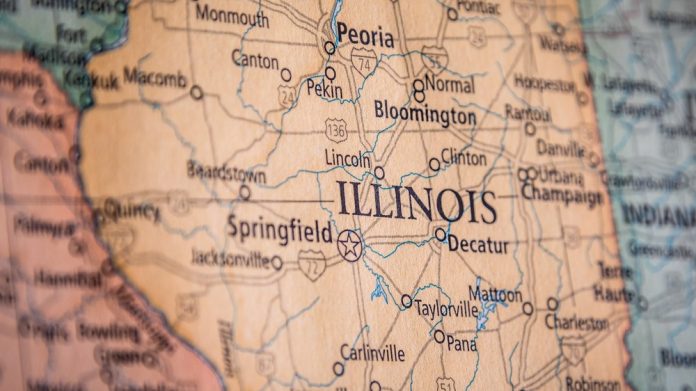 Illinois sportsbooks kicked off the year with heightened wagering activity, with a momentum building start set to gain further impetus through the removal of in-person registration requirements.
Analysts state that the move, which occurred earlier this month, could usher in a "new era" for the Prairie State, with new launches, including BetMGM and Caesars, and the impending March Madness NCAA tournament, potentially seeing the region reach $1bn in wagers through March.
"The first two years of sports betting in Illinois have been a rocky road, making it one of the more unusual markets in the US," commented Joe Boozell, lead analyst for PlayIllinois. 
"Despite that, the top sportsbooks have thrived. Ideally, the changes will help expand the market and foster a more competitive and healthy market."
This comes after Illinois' sportsbooks generated $867.5m in online and retail wagers in January, breaking the record of $840.4m that was accepted in October.
January's handle was up 9.9 per cent from $789.6m in December and 49.2 per cent over the $581.6m generated in January 2021. Betting volume grew to $28m per day over the 31 days of the month from $25.5m quarter-on-quarter and $18.8m year-on-year.
Sportsbooks won $59.3m in gross revenue from January's bets, which is up 61.2 per cent from $36.7m YoY and 20.2 per cent from $49.4m QoQ. With $66.2m in taxable revenue, $10.7m in tax revenue was injected into state and local coffers.
"The momentum of the last four months will serve sportsbooks well as the removal of the in-person registration requirement on March 5 moved Illinois sports betting into a new era," added Boozell.
"Sports betting has continued to gain popularity in the state, and with the reins lifted, Illinois could very well grow into the second-largest market in the US this year."
Online betting accounted for $829.1 per cent, or 95.6 per cent, of all wagers in January. DraftKings topped operators in the state with $293.2m in combined online and retail handle, including $283.7m in online wagers. This handle produced $17.2m in gross revenue.
FanDuel was second with $261.2 m in online and retail wagers, including $259.1m in online wagering, which yielded a state-high $23m in gross revenue.