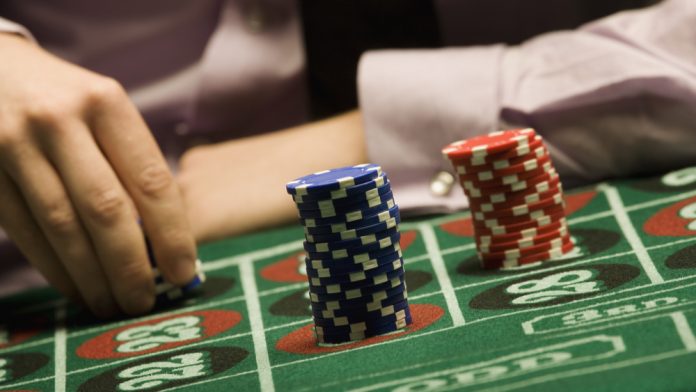 GambleAware has suggested that results from its recent survey highlights that problem gambling is more prevalent than recently interpreted.
Publishing new data from its Annual GB Treatment and Support Survey for 2021, which was carried out by YouGov, the gambling charity warned that an estimated 1.4 million adults are currently experiencing gambling harms, with participation said to have returned to its pre-pandemic level of 2019.
Zoë Osmond, CEO of GambleAware, said: "For many years, the National Gambling Treatment Service has been working in partnership with the NHS and other organisations to provide free, confidential support that is effective and easy to access.
"While we're proud to have enabled over 200,000 people over the past six years to get the help they need, we know there are many more out there who also need help. Our message to anyone struggling or worried about their loved ones is that you are not alone.
"If gambling is taking up too much of your life, call the helpline or use the online chat, both available 24/7, and speak to an expert today."
YouGov's key findings show that 59 per cent of adults living in Great Britain have, allegedly, reported participating in any gambling activity in the previous 12 months – which the report equates to an estimated 30,450,000 adults in the UK – and 46 per cent in the last four weeks – estimated to be 23,712,000 adults.
Analysing the Problem Gambling Severity Index classification that was applied to measure gambling risks, combined with the UK Census on public ethnicity classifications, GambleAware's data stated that 12.7 per cent of surveyed UK-based adults – equivalent to approximately 6.5 million in the general population – scored one or more on the PGSI scale.
In comparison to previous years, this percentage did witness a small rise (2020: 11.8 per cent). However, when put in comparison to 2019 – a more realistic parallel – the percentage of adults who scored one or more on the PSGI scale actually dropped from 13.2 per cent.
Of those 12.7 per cent, 2.8 per cent were, according to gambling charity's report, classed as problem gamblers (a PGSI score over eight or over), with 2.9 per cent deemed as moderate-risk (a score of three to seven), and seven per cent classified as low-risk (between one to two).
Making its stance on the GambleAware data clear, the UK's Betting and Gaming Council has stressed that it "does not recognise" the figures, citing the most recent Gambling Commission research.
GambleAware's 2021 study consisted of an online quantitative survey of 18,039 adults. Moreover, a qualitative survey was carried out, comprising 30 telephone interviews.
As previously outlined, the charity stated that these findings represented a reversal on those from 2020 when there was a decline in the overall number of people gambling – mainly due to the pandemic that resulted in numerous closures of retail betting outlets and land-based casinos.
However, it also identified an overall increase in National Lottery participation, alongside sports wagering, which has been attributed to the major sporting events that took place over the last 12 months.
Despite this increase in gambling participation, and by extension problem gambling, the organisation noted that there are still a number of barriers to treatment that need to be addressed, most notably stigma and denial.
GambleAware advisor Dr Hilary Jones MBE, stated: "Despite impacting a significant number of people, gambling harms are often poorly understood and under-reported.
"This is because the impact harmful gambling can have on people's lives is incredibly varied, complex, and too often hidden. Being one of the estimated 1.4 million experiencing harms from gambling could mean you may be struggling with a number of consequences which go far beyond just financial debt and could include both mental and physical health."