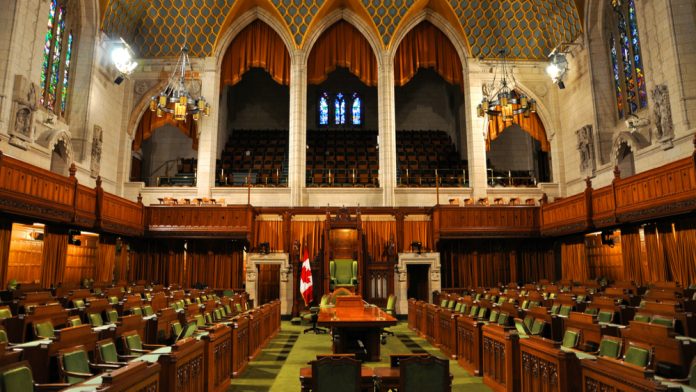 UK gambling leadership has been accused by MPs of avoiding an evidence-led debate on industry reforms and to offer a viable alternative on how to fix an alleged "broken system".
In a two-hour debate in the House of Commons earlier this week, led by Carolyn Harris, Labour MP for Swansea East, numerous discussions relating to the future oversight of the UK gambling sector were heard ahead of the imminent results of the 2005 Gambling Act review.
Within this debate, Harris, who is also the Chair of the Gambling Related Harm APPG, accused the industry of offering "very little in the way of remedies" and resorting to "playground name-calling". 
She stated: "For years, colleagues across the House and I have faced an onslaught of opposition from the gambling industry, for which the status quo is the perfect mix of outdated legislation, weak sanctions and limited scope.
"The reforms that we propose would fix that broken state of affairs," Harris remarked in her opening address.
"Rather than enter into a proper dialogue with those who are looking to reform and improve our gambling laws, the industry has come forward with very little in the way of remedies.
"It has resorted to playground name-calling, labelling those who are seeking improvements and reform as prohibitionists and, in my case, a Methodist. As a Welsh woman, I do not consider that an insult. That response is simply not good enough."
Moreover, Harris urged MPs not to be fooled by the "industry's playbook", which she recalled was allegedly applied during the wagering reduction of FOBTs machines.
She added that by relying on its playbook, UK gambling stands accused of reiterating fear-mongering narratives of economic harm, job losses, reductions in tax takings and blurring the line on consumer choice.
"The industry says that reforms will harm the economy and result in job losses, which is exactly the same argument it used ahead of the reduction in the stake on fixed odds betting terminals," Harris added.
"Despite warnings from the industry that 4,500 of the 9,000 betting shops would close as a result of reducing the stake to £2 a spin, 8,000 betting shops are still open today, and many are still clustered in some of our most deprived communities."
The Gambling Related Harm APPG has presented its alternative vision on gambling's future. Supported by research from NERA Economic Consulting, the APPG has argued that "diverting expenditure by the public to other sectors which are more labour intensive than the gambling sector could create up to 30,000 new jobs, and employee earnings could increase by up to £400m".
The APPG's proposed reforms would secure the UK exchequer a net increase of £68-£87m in tax revenues. That statement was refuted by the gambling sector, which argued that the APPG had not considered the likely consequence of consumers abandoning a regulated market to play with unlicensed websites.
Harris maintained the APPG's support for the headline measure that a £100 affordability check be applied as a consumer safeguard across all licensed operators.
The MP concluded that gambling leadership had no grounds to contest its evidence-led safeguard. She said: "Putting a limit of £100 a month on net deposits is a sensible, proportionate and, more importantly, evidence-based position, especially when we consider that the average level of disposable income in Britain is £450 a month and that 73 per cent
of slot players and 85% of non-slot players lose £50 or less a month.
"A soft cap at £100 is therefore low enough to enable the vast majority of gamblers to continue without any checks whatsoever, as the vast majority of gambling activity occurs below this level."
Harris' remarks were praised by fellow APPG member Sir Iain Duncan Smith (Conservative MP for Chingford), who wanted "colleagues to think carefully about what arguments gambling is putting across".
Effective gambling reforms, he said, were deemed as a cross-party affair, in which Conservative and Labour camps agree that people should be protected from losing more than they can afford.
The point was made that as UK families face the realities of a cost of living crisis, the government cannot afford to allow gambling to govern itself on the issue of affordability, with Duncan Smith pointing to the Centre for Social Justice assessment that "debt is the single biggest cause of family breakdown".
He stated that a collaborative approach with UK gambling could not be applied, as leadership had lost all rights to self-regulation and moderation as a result of its previous conduct on the debates to reform FOBTs, safer gambling and advertising standards.
He stated: "It is time for the gambling industry to recognise that the time is up, change is coming—it has to come—and it is not too soon, given the lives that have been lost and the damage that has been done to families. I say to my colleagues, do not continue to defend its bad practices."