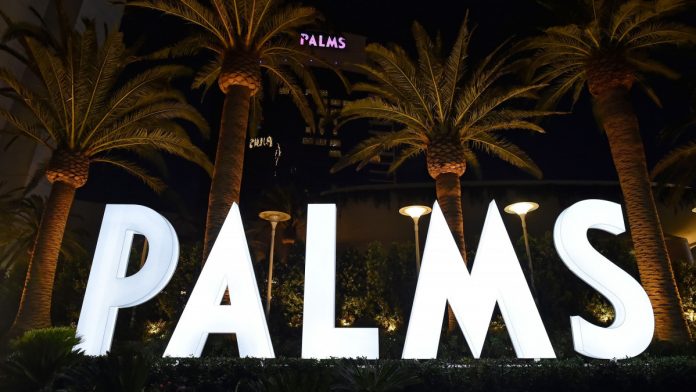 April 27, 2022, has been announced as the "milestone date" that Las Vegas' Palms Casino Resort is to reopen, confirms the San Manuel Gaming and Hospitality Authority.
This is said to represent a "new chapter in Palms history," with the property having remained shuttered since the start of the COVID-19 pandemic in March 2020.
Following the public opening date, which will be accompanied by what is being billed as a fireworks extravaganza, room and suite reservations will be accepted starting April 28.
"It's an honour and a privilege for us to welcome everyone back to Palms Casino Resort Las Vegas," noted Latisha Casas, San Manuel Gaming and Hospitality Authority Chair. 
"We look forward to introducing our guests to our rich history, culture and signature hospitality. We can't wait to make history together."
In May 2021, the San Manuel Band of Mission Indians and SMGHA confirmed a definitive agreement to acquire Palms Casino Resort for $650m from Red Rock Resorts and its Station Casinos subsidiary.
Following the purchase, which saw the Palms became the first and only Native American-owned casino in Las Vegas, San Manuel has consistently lauded the impending reopening as a "historic moment" for the city.
Having undergone more than a $600m renovation in 2019, Palms Casino Resort features a 95,000-square-foot reimagined casino; two towers with 766 hotel rooms and suites; a mix of bars and restaurants; live entertainment venue; 190,000 square feet of meeting, convention and event space; 2,500-seat theatre; pool and spa area; wedding chapel; 14-screen cinema and nearly 600 units at Palms Place condominiums.
"From our locals to guests visiting from near and far, our goal is simple – to deliver a truly distinctive experience that makes you feel at home while you are in Las Vegas," commented Cynthia Kiser Murphey, General Manager for Palms Casino Resort.
Adding: "April 27, 2022 is another milestone date for Palms, for Las Vegas and the San Manuel Gaming and Hospitality Authority.
"We are thrilled to welcome guests back to this spectacular resort and our entire Palms team looks forward to creating a lively and fun environment throughout the property."