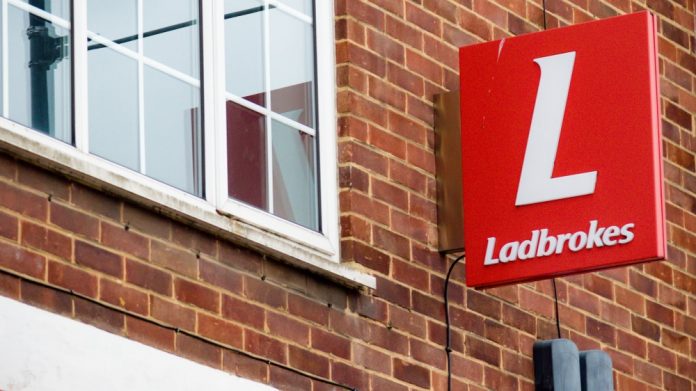 A retail response has seen Entain declare a "strong start to the year" that has delivered a 31 per cent uptick in group net gaming revenue for the January 1, to March 31, 2022, time frame.
Performing against year-on-year comparatives that brought store closures, the group reports that volumes are settling within five per cent and 10 per cent of pre-COVID levels.
Retail operations are carried out in the UK, Italy, Belgium and Republic of Ireland, with an average of 4,333 outlets in its estate through Q1 2022 compared to 4,662 one year earlier.
This comes in contrast to the group's online performance, which has demonstrated an eight per cent decline in revenue YoY and that Entain says falls "in line with expectations versus strong 2021 comparators".
On the digital front, continued momentum is reported across "all major markets," excluding ongoing efforts in both Germany and the Netherlands due to those "undergoing regulatory change".
Breaking down its online performance, Entain's sportsbook recorded a seven per cent decline in NGR, combined with a further 10 per cent drop in for its online gambling segment.
Jette Nygaard-Andersen, Entain's CEO, commented: "We have started the year with a good performance across all areas of our business, driven as ever by the strength of our industry-leading platform.
"We have delivered strong performances in all of our major markets, and I am pleased to report that retail is performing well with customers returning for our in store experience."
In the US, BetMGM, which comprises retail and online sports betting as well as igaming, is said to be going from "strength to strength" to occupy a 24 per cent market share where it operates. A performance Entain asserts establishes the brand as number two in the country.
In addition, amid a reaffirmed target of achieving positive EBITDA during 2023 based on current assumptions of future live markets, Entain adds that BetMGM is also the "consistently leading" online casino operator with 29 per cent share.
"In the US, BetMGM is firmly established as the number two operator, and our market launches during Q1 mean that we now have access to over 41 per cent of the US adult population," Nygaard-Andersen continued.
"Elsewhere, our strategy of expanding into new markets is continuing at pace, having acquired businesses in Canada, Latvia and Poland during Q1.
"As a growing business we continue to invest in and build our business around our customers to provide them with the best experiences, whilst also capturing the many opportunities ahead.
"Given the strength and continuing momentum of our underlying business, coupled with our proven ability to grow both organically and through M&A, we remain confident in our financial performance for FY22 and beyond."