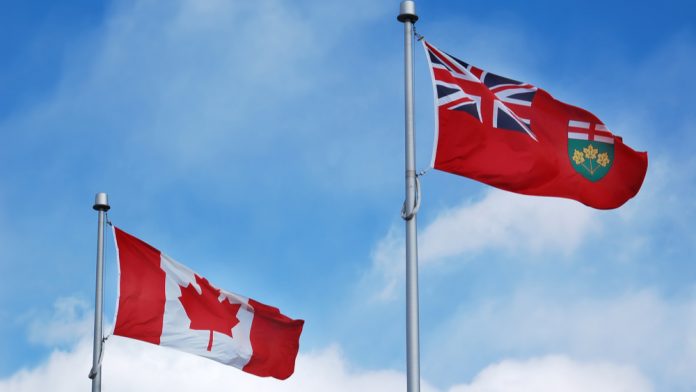 Playtech has commenced on its Ontario venture as the gambling technology company reveals the launch of multiple partnerships. 
As part of the company's Canadian entry, Playtech will be launching with RNG Casino and Live, followed by the full platform, which went live on the first day of market opening last week.
Moreover, the company stated it will be announcing a further wave of partnerships in Ontario in the coming weeks.
"This is a significant market in size and a major milestone for Playtech in North America," commented Shimon Akad, COO at Playtech. "We are thrilled to have launched with multiple licensees on day one and we are looking forward to continuing to launch with more of our partners in the coming days.
"We also expect Ontario to be at the forefront of responsible gambling, where our technology and ability through artificial intelligence to analyse certain player behaviour will be particularly relevant and important."
Ontario is North America's newest regulated market after the Gaming Commission of Ontario granted licences to a number of suppliers.
The new regulatory framework in Ontario will ensure high standards in a number of areas, including responsible gambling, where clear policies and procedures to identify, prevent and minimise risks of gambling-related harm and mechanisms to monitor player risk profiles will be required.
Charmaine Hogan, Head of Regulatory Affairs at Playtech says "As we continue to enhance our efforts on sustainability of the gambling sector in general, we wholeheartedly welcome Ontario's igaming market launch. 
"An efficient regulatory framework brings operators and suppliers under local oversight and, as is the case in Ontario, with a strong emphasis on the protection of players from the outset.
"At Playtech, artificial intelligence is being used to enable the analyses of player behaviour and flag signs of problematic play early on, and to engage with those players, in-play, and in a personalised way, using automated tools and customised messages. 
"We offer our technology, tools, as well as experience to all, and although the uptake is with operators, we want to see a more responsible and sustainable entertainment industry in the long run. And we aim to continue engaging, wherever we can, with all interested parties and sharing good practices as well as our research findings."
Playtech has previously been active in Ontario through its work with the Ontario Lottery and Gaming Corporation, to which it has been providing data analytics technology, among other things.