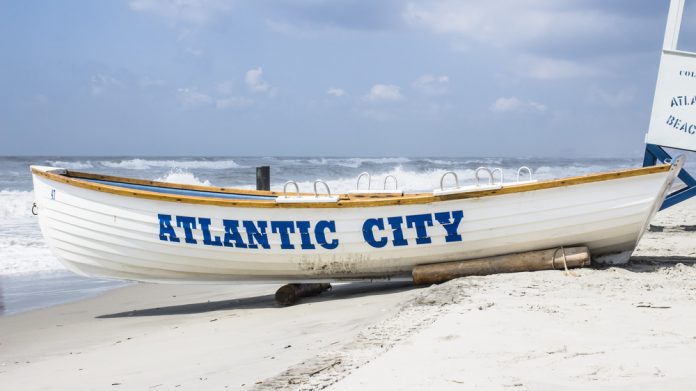 New Jersey igaming entities closed the past month with yet another record showing, as the region's sportsbook surpassed the $1bn mark thanks to the NCAA men's basketball tournament.
The former surged to $140.7m in online gambling revenue through the month, which was up 23.7 per cent from the previous best of $113.7m in March 2021 and 8.2 per cent from $130m month-on-month.
However, for the first time this performance didn't also produce a US best, with the $142.7m won by Pennsylvania online casinos and poker rooms during the month claiming that accolade.
Over the 31 days of March, the Garden State averaged $4.5m in revenue per day, down from $4.6m over the 28 days of February. Ultimately, March's revenue generated $24.6m in state and local taxes.
Borgata once again led the digital standings with $341.36m, up 14.3 per cent from $36.17m, ahead of Golden Nugget Online Gaming's $38.28m, a 20.5 per cent uptick from $31.75m, and Resorts Digital, which recorded a 43.9 per cent uptick to $30.84m (2021: $21.43m).
On a land-based basis, which saw revenue increase 17.2 per cent to $216.61m (2020: $184.83), Borgata and Hard Rock occupied the top two spots once more with revenue of $54.96m (2021: $48.52m) and $39.31m (2021: $30.72m), respectively, with Ocean Casino remaining in third with $25.42m (2021: $20.16m).
"One of the most remarkable changes over the last two years is just how competitive the online market has gotten," said David Danzis, an analyst for PlayNJ. 
"It was just a couple of years ago when the Golden Nugget licence was easily the most dominant player in the online market.
"Since then, operators have increased attention on the segment, which has helped online casinos capture an increasing share of the overall gaming portfolio in New Jersey."
New Jersey's online and retail sportsbooks accepted $1.1bn in bets in March, up 30.7 per cent from $859.6m in March 2021 and 13.7 per cent from $985.6m in February.
The region's online sports betting entities have now taken in $25.6bn in wagers since New Jersey was among the first in the US during 2018.
Sportsbooks won $66.4m in revenue from March's bets, which is a 9.5 per cent increase from $60.8m in March 2021 and up 115.1 per cent from $30.9m MoM. March's win yielded $9.1m in state and local taxes.
"In a changing landscape, New Jersey's sportsbooks were still able to post their best handle in a month without football," added Danzis.
"Increased competition from New Jersey's neighbours is inevitably going to affect the state's sportsbooks, but it continues only to be at the margins. The state's own bettors have proven a powerful force on their own."
Online sportsbooks attracted $1.04bn in wagers, or 92.9 per cent of the state's March handle. FanDuel/PointsBet/SuperBook topped the online market with $33.7m in gross revenue, up from $14m in February. DraftKings/Fox Bet/Resorts followed with $8.6m in revenue.
Retail enterprises won $5.2m on $79.5m in bets. Meadowlands/FanDuel regained its retail market perch with $3.2m in revenue.
"Traditionally, the popularity of the NBA has helped New Jersey sportsbooks fare well during the slower season of sports betting that begins in April," said Eric Ramsey, an analyst for the PlayUSA network. 
"But there are a lot of basketball fans in New York that no longer have to cross state lines, so the seasonality of sports betting could be a bit more pronounced this year."