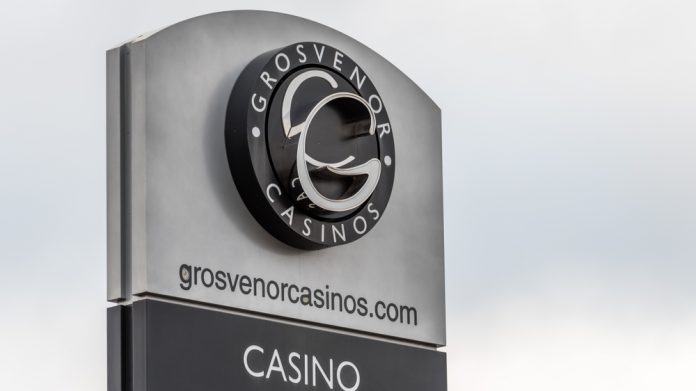 Retail resumptions when contrasted with the closures endured year-on-year have brought increases through Rank Group's third quarter, but a softened performance during March and beyond has dampened expectations.
However, the gambling group reaffirmed optimism, that it had previously voiced upon the turn of 2022, of being well positioned for the year ahead despite pressures on UK consumers beginning to take hold.
Group-wide revenue for the quarter ending March 31, 2022, is reported as delivering a 221 per cent increase to £156.4m (2021: £48.7m).
On a retail basis, Grosvenor and Mecca came in at £69.1m and £34.1m, respectively, contrasted with closures through the entirety of the corresponding period one year earlier. Enracha, which was open for a part of Q3 2022 under "severe capacity restrictions," closed at £8m.
Compared with the same three month period from two years earlier, Grosvenor and Mecca NGR dropped 14 per cent and 25 per cent, whereas a recovering Enracha is down two per cent.
"Whilst the recovery is taking time, we believe that in the medium term there remains a strong path to recovery to the pre-COVID-19 levels," Rank noted in a trading update.
UK digital NGR dropped one percentage point to £40m (2021: £40.6m) driven by an 11 per cent downfall by Mecca digital due to the anticipated impact of its migration onto the Ride proprietary platform in January. Grosvenor digital grew three per cent which Rank puts down to the "benefit from omni-channel players from our Grosvenor venues".
The company reports a mixed performance of its remaining brands, with a 42 per cent growth in those operating on the Ride platform offset by a 25 per cent decline in non-proprietary entities following the introduction of affordability restrictions in H1 2021/22 by other operators. International digital was down five per cent to £5.2m (2021: £5.5m).
"The performance of our venues softened in March, and this has continued into the first few weeks of Q4, impacting our current expectations for our full year performance," commented John O'Reilly, CEO of Rank.
"We recognise the pressures on UK consumers but are confident that the improvements we are continuing to make to the customer proposition and the investments in our venues, alongside the gradually reducing impact of the pandemic and, with it, the return of overseas customers, position us well for the year ahead."
Despite voicing anticipation of an improved performance through April, Rank noted that it has entered "the start of a traditionally low seasonal period in our Grosvenor venues with visit numbers down".
With softness in UK venues an overwhelming trend emanating from this past quarter, as well as continued inflationary costs, Rank has lowered its EBIT range for the year to £47m-£55m from the previously expressed £55m-£65m.