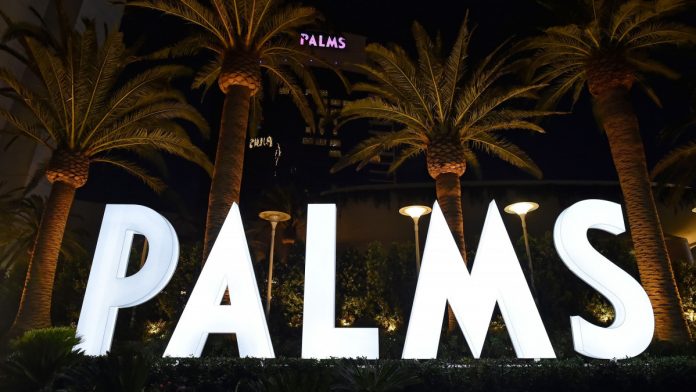 Palms Casino Resort Las Vegas has re-opened its doors with more than 50 per cent of its team members being returning employees.
Closed since the start of the COVID-19 pandemic in March 2020, the opening celebration began with a traditional tribal ceremony led by the San Manuel Gaming and Hospitality Authority board and Palms General Manager, Cynthia Kiser Murphey.
"Our team has worked incredibly hard to get to this day, and it's a great accomplishment to introduce Palms once again to Las Vegas," noted Murphey. "The excitement and outpouring of support to see Palms reopen has been incredible.
"This is truly a special property, and we all consider it a privilege to be trusted with its return to the city. Our goal is to deliver a distinctive experience that makes everyone feel at home while they are in Las Vegas."
Members of the San Manuel and Southern Paiute tribes opened with traditional bird singing and the SMGHA board presented charitable contributions to three local non-profit organisations
"We could not be happier than we are today," noted San Manuel Gaming and Hospitality Authority Chairperson Latisha Casas. "So many people came together to make today possible. We are grateful for the expertise of our shared services teams and the hard work by Palms team members to make this day a reality.
"And the Las Vegas community and our brothers and sisters from the local Southern Paiute tribes have been so generous and warm with their hospitality. This is a day our tribe will never forget."
In May 2021, the San Manuel Band of Mission Indians and SMGHA confirmed a definitive agreement to acquire Palms Casino Resort for $650m from Red Rock Resorts and its Station Casinos subsidiary.
Following the purchase, which saw the Palms became the first and only Native American-owned casino in Las Vegas, San Manuel has consistently lauded the impending reopening as a "historic moment" for the city.
"Not many hotels get an opportunity to make a grand reintroduction in Las Vegas, but Palms is a unique property," added Murphey. "We are proud that more than 50 per cent of Palms team members are returning employees and we are confident that this new era in Palms history will be one filled with making new, and lasting memories."