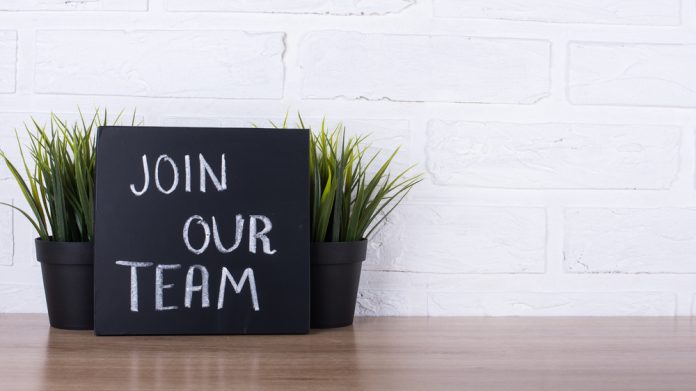 With comings and goings commonplace across the industry, Pinnacle, Flutter Entertainment, and Galaxy Gaming, all feature in our latest rundown of a number of recent manoeuvres.
Realistic Games
Realistic Games has named Alice Timson as Head of Client Services as the igaming content developer looks to support its expansion efforts and support future growth strategies.
Timson joins from Gaming Realms where she spent two years as a Commercial Account Manager and brings a history of managing operations, integrations and commercial relationships in the software platform sector.
Robert Lee, Commercial Director at Realistic Games, said: "I'm delighted to welcome Alice to the team, where I'm sure she will settle into her new position very quickly.  
"These are busy times for us at Realistic Games and as we head toward H2 and more significant developments, we need talent like Alice's to support us as we look to move the business to the next stage."
Galaxy Gaming
Bill Zender has announced his intention to resign as a member of the Galaxy Gaming board, effective from July 1, 2022. He has been a member of the developer and distributor's board since 2015.
Furthermore, the company has also detailed that it has entered into a cooperation agreement with Tice Brown, a stockholder of the firm, pursuant to which it has agreed to form a hiring committee for the purpose of identifying and unanimously recommending to the board a qualified candidate to fill the vacancy that will be created upon the resignation.
"Bill Zender is a legend in the casino table games business," stated Mark Lipparelli, Chairman of Galaxy's Board of Directors. 
"He has provided invaluable advice to us and the company over his more than seven years as a member of the Board. We have made great progress over that time in positioning the company to pursue exciting new opportunities, and Bill has been a stalwart contributor to that progress. 
"We thank him for his tremendous insights and expertise, and we wish him the best in his future endeavours."
Flutter Entertainment has made three changes to its boardroom, with Holly Keller Koeppel, Carolan Lennon and David Lazzarato all taking on roles at the firm.
Following the company's AGM, the group confirmed that Michael Cawley had stepped down as Non-Executive Director and Chair of the Audit Committee, with Zillah Byng-Thorne has vacated the role as Chair of the Risk and Sustainability Committee, but will continue as a Non-Executive Director. 
To fill the vacant positions, Flutter has appointed Keller Koeppel as Chair of the Audit Committee and Lazzarato as Chair of the Risk and Sustainability Committee, as of April 28. 
In addition, Lennon, Non-Executive Director and Senior Independent Director of AIB Group, will join Flutter as Country Leader of Salesforce Ireland and Non-Executive Director from July 1.
Gary McGann, Flutter Group Chair, commented: "Following an extensive search as part of our on-going Board renewal process, I am delighted to welcome Carolan as a Non-Executive Director. 
"Carolan has significant experience of regulated consumer facing digital businesses. Carolan's appointment is in line with our board renewal programme having regard to the scale, geographic breadth and growth of the business. We look forward to Carolan joining the Flutter board and contributing to the company's future."
A week after an announcement that it will launch its sportsbook venture by the start of the 2022/23 football season, DAZN Group has confirmed that Mark Kemp will lead its new sportsbook unit as Chief Executive of DAZN BET.
As CEO he will work towards the venture's goal to revitalise and disrupt the casual betting market by developing a service that will be converged with its OTT platform.
Kemp remarked: "I am delighted to be joining DAZN BET to launch such a new and exciting international brand. With the strength and expertise of DAZN in sports media, we will deliver something recreational and relevant to today's audience.
"I am looking forward to working with the new team and DAZN to build an engaging and responsible new entertainment proposition for sports fans across the world."
Pinnacle
Rohini Sardana has become the latest addition to Pinnacle's management teams, joining the sportsbook solutions provider's B2B arm as Business Development Director.
In her new position, Sardana will be responsible for upscaling existing partnerships and delivering the firm's iFrame Solution and Risk management API to its global partners.
Additionally, the new hire will also have oversight over Pinnacle's esports offering, Esports Evolved, which will also be provided to its international clients along with other Malta Gaming Authority approved products.
Paris Smith, Pinnacle CEO, commented: "Rohini's combination of expertise across product development and partnership building is one-of-a-kind. We're excited to leverage her knowledge as we look to scale up operations to new markets, on the back of our recent MGA approval.
"Having seen the products she's launched across multinational brands and listened to her speak at various events in recent years, I was immediately sold on her eye for a gap in the market, and in particular her esports knowledge.
"To be able to bring this knowledge in-house is a major coup for Pinnacle Solution, as well as our current and future partners who will benefit from her work."