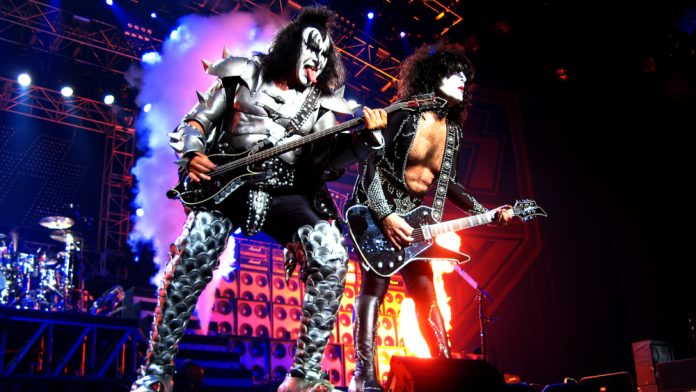 Rock 'n' roll royalty Paul Stanley and Gene Simmons, from the band KISS, will open their first-ever casino, in collaboration with Rock & Brews, in Braman, Oklahoma.
Set to open today, the Rock & Brew Casino, lauded as a "one-of-a-kind", rock-inspired restaurant and entertainment centre, will take the place of the previously known SouthWin Casino with the property undergoing a renovation.
The casino will include 400 machines and electronic card tables, new slots, VIP booths, and a double-sided bar facing the restaurant and casino floor.
Alongside Stanley and Simmons, the Rock & Brews team includes restaurateur and hotelier, Michael Zislis, who is behind some of California establishments like The Sand House and Shade Hotel.
To commemorate the debut of the new casino and restaurant, Rock & Brews will be holding a Grand Opening, hosted by Stanley and Simmons, that will feature live music by AC/DC tribute band, Back in Black and a ribbon cutting.
Rock & Brews opened its first property near LAX Airport in Southern California in 2010. Since then, the company quickly expanded the franchise to include over 20 locations within the Golden State, Florida, Kansas, Missouri and Texas.