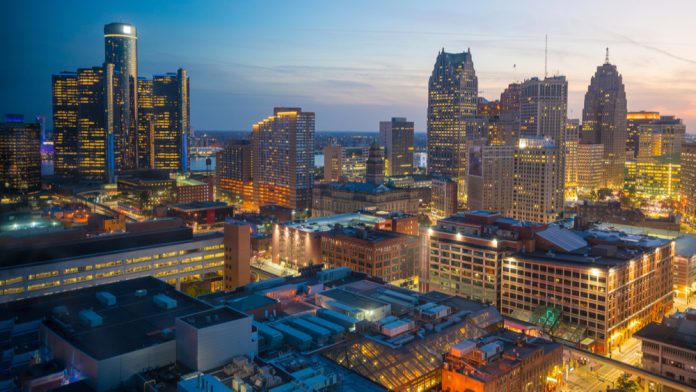 April witnessed the three Detroit casinos of MGM Grand, MotorCity and Greektown Casino report $118.73m in monthly aggregate revenue.
Last month, the market shares were 48 per cent for MGM Grand Detroit Casino, 31 per cent for MotorCity Casino and 21 per cent for Greektown Casino Hotel. Moreover, April also witnessed $116.86m in table games and slot revenue, with retail sports betting producing $1.87m in revenue.
April table games and slots revenue rose 8.8 per cent, compared to results in the same period last year. However, last month's monthly revenue did witness a dip from the month prior at 3.4 per cent.
Through April 30, the casinos' table games and slots revenue rose 10.4 per cent compared with the first four months of 2021, which is attributed to the reduced capacity at all three locations due to COVID-19 restrictions.
Alongside the monthly aggregate revenues, the gaming vertical experienced mixed results compared to April 2021, with MGM up 31.4 per cent to $56.76m, MotorCity down by 8.8 per cent to $36.42m and Greektown also down at $23.68m, a 2.6 per cent drop.
Regarding taxes paid to the state of Michigan, all three gaming venues paid $9.5m compared with the $8.7m the year prior.
The casinos reported submitting $13.9m in wagering taxes and development agreement payments to the city of Detroit during April.
During April, the casinos paid $70,714 in taxes to the state and reported submitting $86,428 in taxes to the Detroit based on retail sports betting revenue.
Furthermore, the trio reported $24.78m in total retail sports betting handle, with total gross receipts closing at $1.9m.
Retail sports betting qualified adjusted gross receipts were up by 21.3 per cent in April compared with the same month last year. April QAGR fell by three per cent compared with March results.