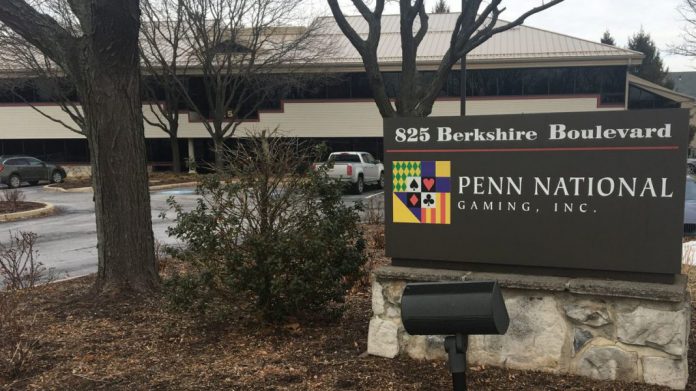 The Securities and Exchange Commission has announced insider trading charges against a former Penn National Gaming employee regarding the Pennsylvania headquartered firm's $2bn cash and stock acquisition of Score Media and Gaming.
The complaint, filed in federal district court in Philadelphia, alleges that David Roda, who served as Senior Backend Architect and Director of Backend at PNG during a near three year stint, breached confidentiality duties  
"Insider trading undermines faith in our financial markets and harms ordinary investors who play by the rules," said Jennifer Williams, US Attorney for the Eastern District of Pennsylvania. 
"As alleged, David Roda placed himself above the law by using information to which he had privileged access to cheat the market and other investors."
It is said that Roda learned in early July 2021 that a potential PNG takeover of Score Media and Gaming was on the cards, and was warned not to trade on that information.
However, 500 out-of-the-money call options were purchased in the weeks and days leading up to the announcement of the acquisition, with Roda also said to have tipped long-time friend Andrew Larkin, also charged by the SEC, who subsequently bought 375 Score Media shares.
According to the SEC's complaint, the company's stock price increased nearly 80 percent after the two companies publicly announced their deal, following which Roda and Larkin sold their holdings for profits of $560,762 and $5,602, respectively.
"As we allege in our complaint, Roda was entrusted by his employer with critical, market-moving information, and he betrayed that trust by using the information to trade and also tip his friend so they could both profit," noted Scott Thompson, Co-Acting Regional Director of the SEC's Philadelphia Regional Office. 
"When employees like Roda misappropriate and trade on confidential information, it erodes market confidence. The SEC remains committed to finding, investigating, and charging those who engage in insider trading."
Both Roda and Larkin agreed to pay disgorgements and other penalties related to the charges. Larkin did not concede guilt, but did agree to pay $11,000 in fines. The total amount of Roda's payment will be determined at a later date.
"David Roda allegedly traded on material, non-public information and made out like a bandit," said Jacqueline Maguire, Special Agent in Charge of the FBI's Philadelphia Division. 
"Insider trading like that is patently unfair to investors and a direct threat to the integrity of our financial markets.
"The FBI takes this crime seriously, and if you decide the risk of such illegal behaviour is worth the potential reward, know that we will investigate and ensure you're held accountable."
This follows allegation of insider trading related to MGM Resorts International's acquisition of Swedish company LeoVegas. Last week, LeoVegas said it was fully cooperating with Swedish authorities overseeing the investigation.