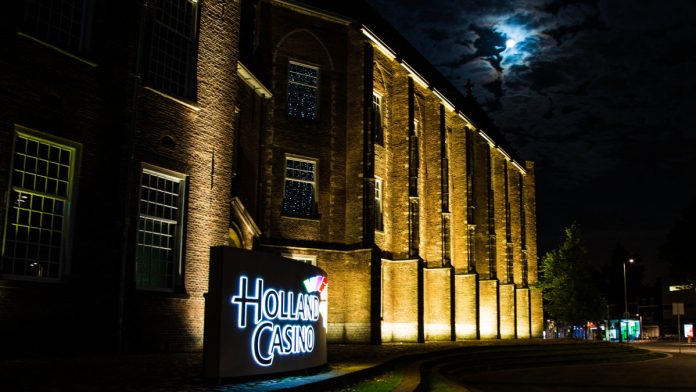 Employees of Holland Casino will receive a series of wage guarantees and one-off payments as part of a fresh collective labour agreement negotiated alongside a pair of trade unions.
The deal, which follows the operator detailing a drop in revenue for the past year, will run from June 1, 2022, to September 30, 2023, and follows weeks of discussions between Holland Casino, FNV and De Unie.
The newly negotiated collective agreement will see employees receive a €350 one-off payment during July, with wages to also be structurally increased by 2.5 percent from this month.
Furthermore, it has also been agreed that the hourly wage for employees will stand at at least €14, with a further 0.75 per cent uptick to follow on January 1, 2023. 
Marleen Berk, Human Resources Director at Holland Casino, explained: "The past two years have been dominated for Holland Casino by the impact of the coronavirus. 
"We were forced to close our doors for months and were confronted with many restrictive measures. In the discussions about wages, we had to take into account Holland Casino's financial position on the one hand, and inflation and the situation on the labour market on the other.
"I am pleased that we have achieved a good result in a relatively short period of time. With this increase, there is a balanced agreement that is good for our employees and for Holland Casino."
Earlier this year, Holland Casino reported a 9.46 per cent decrease in revenue to €304.2m (2020: €333m) for the past year, despite reporting that its online division took a more than one fifth share of the Netherlands' digital ecosystem.
This decrease is reportedly due to a near three month period towards the start of 2020 that enabled the group's retail venues to operate without restrictions and record above average revenue figures. In contrast, 2021 saw its casinos remain closed for 168 days due to COVID-19 measures, with various mitigation measures imposed thereafter.
Holland Casino Online, which debuted as one of ten permitted operators on October 4, 2021, three days after the country launched its regulated online gambling space, is said to have contributed revenue of €40.4m.
This, the operator said, comes in at a share of 21.83 per cent of the €185m total online revenue of licensed providers reported by the Dutch Gaming Commission.