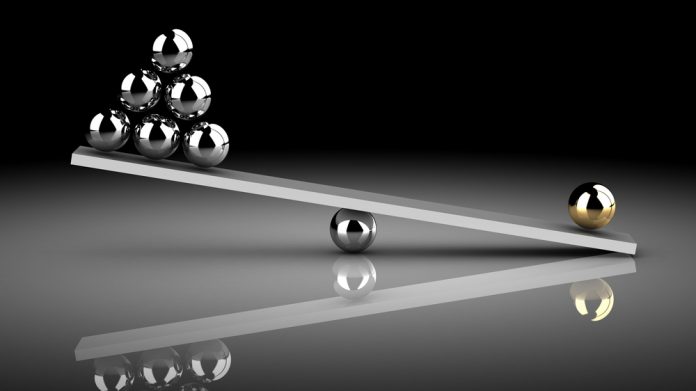 The American Gaming Association has asserted that itself and "the entire gaming industry are committed to stamping out all forms of human trafficking" after documenting the release of a new resource to help guide combative efforts.
Preventing and Combating Human Trafficking in the Gaming Industry is said to represent a "first step" from a newly founded Anti-Human Trafficking Task Force that is aiming to bolster gaming industry efforts. 
"The AGA, our members, and the entire gaming industry are committed to stamping out all forms of human trafficking," said Bill Miller, AGA President and CEO.
"Through the Anti-Human Trafficking Task Force, we will continue to bring the industry together to defeat this evil and pervasive human rights offense."
The guide is intended to build on efforts by hospitality and non-profit partners and the US Departments of Homeland Security, Justice and Treasury to guide the industry on applying anti-human trafficking practices.
Tools provided include those on educating individuals on what constitutes human trafficking, the risks it poses to the gaming industry, and how to intervene; as well as empowering gaming employees to act when they notice human trafficking.
Furthermore, guidance is also issued on preventing human trafficking from occurring at, or being facilitated through, gaming operations; addressing the specific needs of gaming executives as they institute anti-trafficking policies; and protecting patrons and employees from human trafficking.
"Traffickers take advantage of legitimate industries and supply chains to find, exploit and traffic victims. This is especially true for the travel and tourism industry, including casino gaming, when properties are unwittingly used to facilitate criminal activity," the guide reads.
"Human trafficking may be linked to other illegal enterprises such as narcotics or firearms trafficking, terrorist organisations and money laundering.
"Eradicating human trafficking is a complex process that requires government, law enforcement, business and the public to work together on proactive solutions that identify traffickers, address underlying causes of these crimes, and provide support for victims. The gaming industry plays an important role in combating anti-human trafficking."
The resource specifically addresses areas such as sex trafficking and forced labour; trafficking myths and realities; state and federal anti-trafficking laws and enforcement; anti-money laundering measures; and best practices for preventing, spotting and responding to trafficking at commercial and tribal gaming operations.
The AGA adds that its members are actively applying anti-trafficking protocols, including displaying property signage and training employees, partnering with shelters and nonprofits, and working with law enforcement.
"While many gaming companies already have robust anti-human trafficking policies, this guide will serve as an essential tool for the industry to assess and strengthen its current protocols," noted Alex Costello, AGA's vice president, government relations.
"Today's announcement marks the first step in the task force's ongoing work to enhance the gaming industry's anti-trafficking efforts."
Comprised of AGA member executives with expertise in security, hospitality, anti-money laundering compliance, legal and other specialised sectors of the gaming industry, the AGA Anti-Human Trafficking Task Force's mission is to develop robust casino-specific tools and guidance that are practical in their application to make progress against human trafficking in gaming.
Participating members include Bally's Corporation, Boyd Gaming, Delaware North, FireKeepers Casino Hotel, GeoComply, MGM Resorts International, Penn National Gaming, Rush Street Gaming, Seminole Hard Rock, South Point Las Vegas and Wynn Resorts.