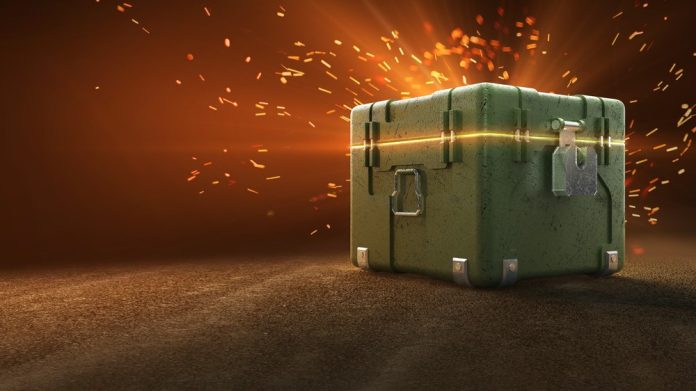 Dame Rachel de Souza, the Children's Commissioner for England, has hit out at a lack of action when it comes to loot boxes in video games, and has called for an expansion of the Gambling Act to include the virtual items.
The comments, which include labelling loot boxes as "inappropriate" and air numerous concerns, follow a two-year Department for Digital, Culture, Media and Sport inquiry that ruled against taking legislative action.
After opening a call for evidence in 2020, the Government is suggesting that the purchase of loot boxes be made unavailable to children and young people unless they are approved by a parent or guardian.
Furthermore, a working group will also be convened to unite games companies, platforms and regulatory bodies to develop industry-led protocols to protect players and reduce the risk of harm. This will include measures such as parental controls, and making sure transparent, accessible information is available to all players.
A ' Video Games Research Framework' will also be launched after it was found that a need for better evidence to improve understanding of the positive and negative impacts of video games is required.
Following this decision, de Souza has voiced a belief that the government should "listen to children and parents to take firm action to prevent under-18s from buying loot boxes".
Following the review, which found evidence of a "stable and consistent" association between loot box use and problem gambling, she adds that "relying on voluntary industry action and on parental controls will leave many children exposed to the financial and psychological harms of loot boxes".
In a blog post, it was written: "The current legal definition of gambling, under the Gambling Act 2005, falls short of capturing loot boxes, as the prize cannot be converted into real-world money. Clause six of the Gambling Act should be expanded to capture loot boxes, bringing them into the scope of regulation.
"The Commissioner will follow this issue closely, including by reflecting children's views and concerns."
In regards to the low probability of receiving high value rewards from loot boxes, de Souza adds that this could "lead to children entering a cycle of uncontrolled spending as they attempt to chase losses".
It is added: "Online games occupy a significant part of most children's daily lives – it is estimated that 93 per cent of children in the UK play video games.
"Therefore it is concerning that some online games contain inappropriate features such as loot boxes, which promote harmful behaviours among children."