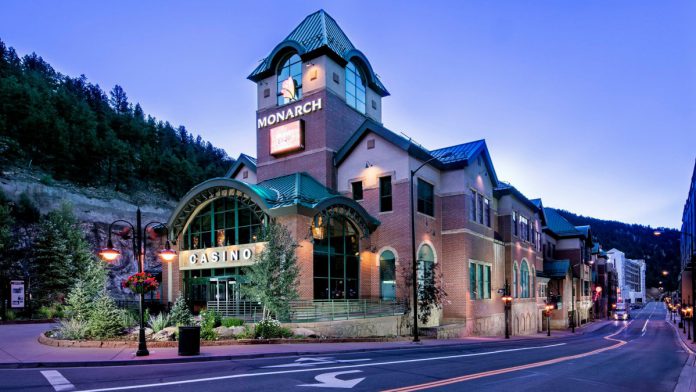 Monarch Casino and Resort has reaffirmed that it continues to evaluate potential acquisitions in a bid to drive long-term value, in addition to remaining committed to expansion projects across current properties.
This comes as the operator reports an 18 per cent uptick in second quarter revenue to $115.28m (2021: $97.71m), which helped nudge its full-year performance forward 29.5 per cent from the previous year's $172.67m to $223.6m.
The increase in Q2 revenues was driven by the ongoing ramp-up of operations at Monarch Black Hawk. In the second quarter of 2021, revenue at both of the group's properties are said to have benefited from COVID-19 related pent-up demand.
Casino, food and beverage, and hotel revenues increased 10.7 per cent, 28.7 per cent and 31.1 per cent year-on-year, respectively, during Q2.
On a quarterly basis, net income and adjusted EBITDA increased 7.1 and 12.2 per cent to $19.43m (2021: $18.14m) and $39.46m (2021: $35.16m), with the FY performance of each up 42.8 per cent and 27.2 per cent to $37.55m (2021: $26.3m) and $73.8m (2021: $58m), respectively.
John Farahi, Co-Chair and Chief Executive Officer of Monarch, commented: "Monarch's solid second quarter results reflect our strong market position in both Reno and Black Hawk.
"Our quarterly financial results benefited from the continued successful ramp-up of our recently expanded and enhanced Black Hawk property as well as our team's ability to efficiently manage the business in an ever-changing operating environment.
"Net revenue and Adjusted EBITDA of $115.3m and $39.5m, respectively, were both second quarter records. We have been able to partially offset ongoing cost increases with price adjustments.
"Our ability to nimbly manage and invest in our properties, while maintaining a pristine balance sheet, has positioned us well for the second half of the year."
Monarch, through its subsidiaries, owns and operates the Atlantis Casino Resort Spa, a hotel/casino facility in Reno, Nevada, and the Monarch Casino Resort Spa Black Hawk in Black Hawk, Colorado, approximately 40 miles west of Denver.
"In Reno, our redesign and upgrade of the original hotel tower at Atlantis, representing approximately 20 per cent of the property's room inventory, was completed on schedule and on budget, with the rooms moving back into inventory ahead of the Memorial Day weekend," Farahi added.
"While Reno remains a very competitive market, we believe our focus on operational execution and capital investments in Atlantis will help us enhance our property's award-winning appeal and competitiveness.
"We recently commenced upgrades of the property's retail space and expect that project to be completed early in the fourth quarter of this year.
"Our favourable balance sheet positions Monarch to continue to evaluate potential acquisitions to drive long-term value for our stockholders."