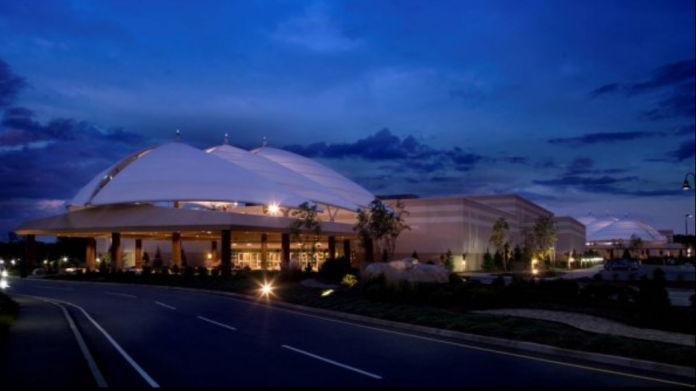 Gaming and Leisure Properties asserts that it remains "well positioned to deliver record results" after lauding ongoing momentum in delivering highs through the second quarter of the year.
In a time frame that saw the real estate investment trust finalise the purchase of land and real estate assets of Bally's three casinos in Black Hawk, Colorado, and Quad Cities Casino & Hotel in Rock Island, Illinois, a further $1bn deal strengthened these ties further still.
This will see the casino operator divest the real property assets of its two Rhode Island casinos, namely Bally's Twin River Lincoln Casino Resort and Bally's Tiverton Casino & Hotel to GLPI for $1bn.
If all third-party consents and approvals for the acquisition of the Lincoln venue are not timely received, then GLPI will instead acquire the real property assets of the Hard Rock Hotel & Casino Biloxi in Mississippi, along with Tiverton, for total consideration of $635m and a combined annual rent of $48.5m. 
Should this come to fruition, the real estate investment trust will also have the option, subject to receipt of required consents, to acquire the real property assets of Lincoln prior to December 31, 2024, for a purchase price of $771m and additional rent of $58.8m.
"We believe this transaction is evidence of the strong, supportive, long-term relationships we build with our tenants and we are delighted to further our association with Bally's," commented Peter Carlino, Chair and Chief Executive Officer of GLPI.
"These assets generate excellent operating results as they are the only two gaming facilities in Rhode Island, and the transaction affords GLPI additional geographic diversity as the state would represent our 18th US jurisdiction.
"Importantly, this transaction features a conservative rent and a master lease structure that offers us material downside protection while presenting GLPI with an opportunity for additional long-term growth."
These comments came as the group reported a 2.73 per cent revenue increase through the April to June period of the current year, with the figure rising from 2021's $317.8m to 326.5m through the current year to secure record Q2 results.
Net income recorded a 12.73 per cent uptick to $155.8m (2021: $138.2m), with adjusted EBITDA up 11.36 per cent from $307.6m to $276.2m year-on-year.
"GLPI's record second quarter results and our ongoing momentum highlight the value of our strategic, accretive approach to the expansion and diversification of our portfolio of top-performing regional gaming assets managed by leading operators, while carefully managing our capital structure and cost of capital," Carlino continued.
"We continue to benefit from new and innovative growth opportunities with existing and new tenants, while driving increased capital returns to shareholders in the form of growing dividends.
"Given the predictability of our rental revenue streams, we believe the resiliency of our portfolio will be highlighted in the current economic environment."
Adding: "As we look to the second half of 2022, GLPI remains well positioned to deliver record results as we further expand and diversify our portfolio and benefit from recently completed transactions and rent escalators.
"We are delighted with our growth trajectory and intend to continue to prudently invest in existing and new tenant relationships by sourcing portfolio enhancing, accretive transactions.
"Our disciplined approach to investing capital, combined with our focus on stable regional gaming markets, supports our confidence that the company is positioned to perform well and demonstrate the resiliency of our business model in the face of potential recession scenarios.
"Taken together, we believe these factors will support our ability to increase our cash dividends and drive long-term shareholder value."