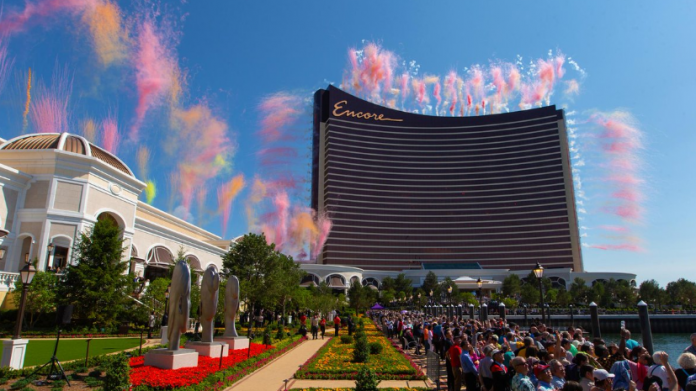 Jeff Ifrah, Founder & General Counsel of iDEA Growth, has hailed a "huge win" for Massachusetts consumers after state lawmakers reached an eleventh hour compromise regarding the legalisation of sports betting.
Bill H5164 will permit up to 15 online licences, in addition to five retail sportsbooks at the three state casinos and two racetracks of Encore Boston Harbor and MGM Springfield, which already have on-property space created for such an offering, as well as Plainridge Park, Raynham Park and Suffolk Downs.
Ron Mariano, Speaker of the House of Representatives, praised the "incredible opportunity that legalised sports betting presents" upon disclosing the news on social media.
"I am proud to announce that the Sports Betting Conference Committee has reached an agreement on legislation that will legalise wagering on professional and collegiate sports in Massachusetts, bringing the immense economic benefits of a legal sports betting industry to MA," he added.
The Senate voted 36-4 in issuing its approval, with it hoped that Governor Charlie Baker will issue a timely approval within the available 10-day window.
Tax is set at 15 per cent on retail sports betting and 20 per cent digitally, with licences for the latter to come in at a $1m upfront fee, which will go to the Public Health Trust Fund. All licensees will have to pay a $5m fee for a five-year licence. Wagers will be able to be placed on college sports, except for those in-state.
"We are thrilled that our home state has acted to protect consumers, create jobs and grow revenue in the Commonwealth," DraftKings' CEO Jason Robins said in a statement. 
"We particularly want to thank Speaker Mariano, Senate President Spilka, Chairs Michlewitz and Rodrigues and the members of the conference committee for their leadership.
"We are hopeful that the legislature will move to quickly pass this bill and Governor Baker will sign it into law."
Elsewhere, Ifrah voiced confidence that a compromise was reachable, despite many murmurings suggesting the opposite, "because it has always been in the best interest of the Commonwealth to regulate sports wagering".
He added: "The final product is a good deal for Massachusetts because it corrals the illicit market and welcomes an industry that is accountable and raises new revenues for the Bay State.
"It's an even better deal for residents who no longer must travel to a neighbouring state or log into an offshore, illegal website to place a bet. Massachusetts has been at the forefront of promoting responsible gaming and providing services to protect problem gamblers.
"This new law will enable the state to focus attention and new resources on individuals who need support or suffer from addiction.
"On June 8, iDEA Growth sent a letter to the sports wagering conferees urging compromise on a number of key areas. I am pleased that lawmakers accepted our input, which was based on best practices from throughout the country.
"We look forward to serving as a resource to the Gaming Commission as they do the heavy lifting of making this new, legal sports betting market a reality."