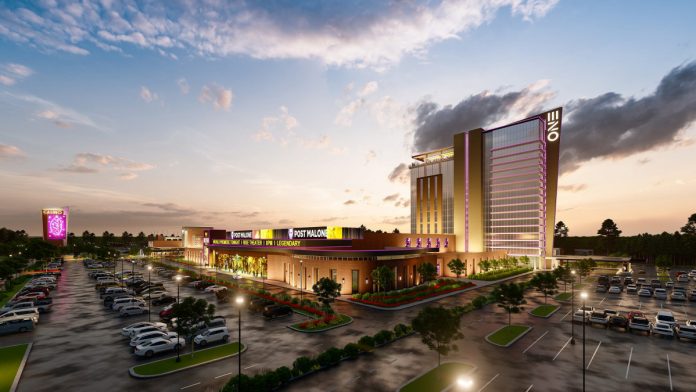 Urban One is to pursue running a second referendum campaign to approve the once defeated One Resort + Casino project in the 2023 election cycle due to language provided by the current Virginia budget.
In November 2021, following an extensive selection process, the $565m One Casino + Resort, which was proposed by Urban One in partnership with Peninsula Pacific Entertainment, was defeated when a little over 51 per cent of voters chose to reject the proposal. PPE owns and operates several casinos, as well as Colonial Downs Racetrack and Rosie's Gaming Emporiums in Virginia.   
However, hopes were resurrected earlier this year and the project passed through city council by a vote of 8-1, with November 2022 initially pencilled in for a public vote.   
Despite the city applying for and receiving a final court order allowing the referendum to move forward in the 2022 election, the recently passed Virginia state budget is said to have contained language that sought a delay to 2023.  
"We were disappointed with the introduction of the budget language, especially after both the House and Senate bills containing similar language were defeated in the General Assembly," said Alfred Liggins, CEO of Urban One. 
"Despite strong legal arguments to support moving forward in 2022, we have asked our partner, the city of Richmond, to withdraw their petition for a November 2022 ballot referendum because we feel a long protracted legal dispute at this time does not best serve the citizens of Richmond or the state of Virginia.  We are now focused on winning the Richmond casino referendum in 2023."
The proposal included plans to construct a sportsbook, 90,000 square feet of gaming, 150 hotel rooms, a 3,000 capacity theatre, 12 bars and restaurants, 20,000 square feet of event space, and a 50 plus acre green space initiative.
The group defeated fellow proposals from Cordish Companies, Bally's, Golden Nugget, Wind Creek Hospitality, and Pamunkey Indian Tribe & Reservation to be the selected participant.
 "There is no doubt that Richmond is by far the best location for a project like this, with its central location, vibrancy and existing infrastructure," said Cathy Hughes, Founder and Chairperson of Urban One. 
"I'm grateful for the outpouring of broad support that we have received from Richmond and look forward to getting back on the air to continue the dialogue about our shared vision for One Resort + Casino."