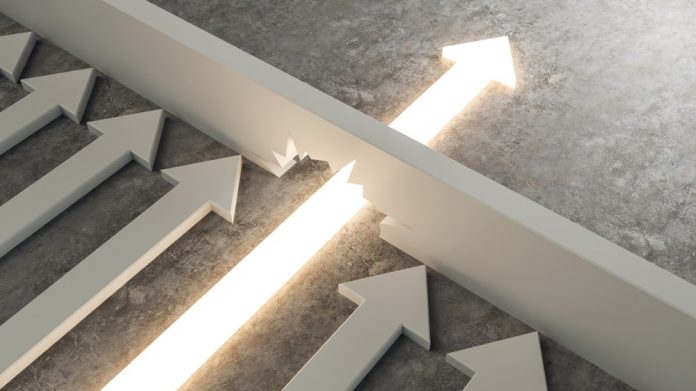 Inspired Entertainment is eyeing a further expansion of its digital footprint after stressing that "we are particularly pleased with our second quarter results," especially given headwinds from the macroeconomic environment.
A series of improvements have been tracked by the B2B provider of gaming content during the time frame, including a 72 per cent year-on-year revenue uptick to $71.3m (2021: $41.5m) thanks to increases across all reporting segments.
Virtual sports are praised by Lorne Weil, Inspired Executive Chair, as being the standout performer "once again" as revenue and adjusted EBITDA set a best performance for the fourth consecutive quarter.
The former increased 71 per cent to $14m (2021: $8.2m), with the latter surging 88 per cent to close at $12m (201: $6.4m). Post Q2, DC Lottery became the second North American lottery to launch Inspired's virtual products across retail and online settings.
Interactive remained flat though the quarter with revenue of $5.8m and an AEITDA drop of 12 per cent to $3.1m (2021: $3.6m). North American and Greek growth was offset by UK operators enhancing protections for players ahead of the publication of the UK Gambling Act review white paper.
Gaming and leisure saw financial performances return to pre-COVID levels, with a strong local holiday business praised and "major contracts" secured alongside William Hill, Greene King and Mitchells & Butlers.
Revenue and AEBITDA across the gaming segment increased 57 per cent and 168 per cent to $25.5m (2021: $16.2m) and $9.5m (2021: $3.5m), respectively. 
"The long-term fundamentals and health of the business are the strongest they have been"
The leisure decision closed up 130 per cent in revenue to $26m (2021: $11.3m), with AEBITDA swinging from a loss of $200,000 to $7.7m through Q2 2022.
"Virtual sports was, once again, the standout in the quarter, producing its fourth record-setting revenue and adjusted EBITDA quarter in a row, with online virtual sports doubling year-over-year versus strong comparatives, speaking to our strong product development and increased market penetration," noted Weil.
"Interactive revenue increased year-over-year on a functional currency basis as we increased our footprint through numerous integrations. 
"In our land-based business, we're delighted to see that customer gross win per unit in betting shops and holiday parks was ahead of pre-COVID levels as consumers continue to frequent betting shops and pubs and are staying local for holidays."
Adding: "We are very excited about the current trends in our business and what's to come, including our recent interactive launches in Ontario and particularly in Pennsylvania."
Net income through the second quarter finished up at $7.5m compared to a loss of $43.8m through the prior year period, with AEBITDA up 227 per cent to $26.1m (2021: $8m).
"The long-term fundamentals and health of the business are the strongest they have been in my tenure," Weil concluded.
"The growth dynamics of our markets remain compelling as a wider audience engages with online betting and gaming and new jurisdictions open up, creating further opportunities.
"With the return of our retail customer base, we remain confident that our diversification and proven ability to grow our business will enable us to deliver further progress against our strategy."