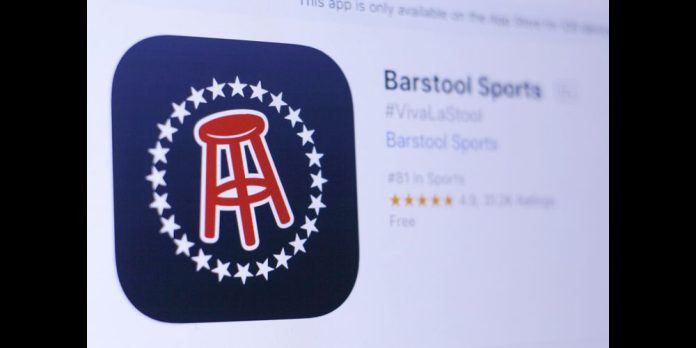 PENN Entertainment has bolstered its US footprint by acquiring all outstanding shares in Barstool Sports.
The firm has held a stake in the sports media, betting and icasino brand since 2020 when it acquired a 36 per cent stake in a deal worth around $163m.
It then secured additional shares to increase its ownership to around 50 per cent for an additional $62m, which was originally noted to occur following three years, whilst retaining the rights to acquire 100 per cent of Barstool.
PENN has now accelerated those plans to take 100 per cent of the shares of Barstool, with the transaction now expected to be complete by February 2023.
Updating investors, PENN stated: "As previously disclosed, PENN Entertainment has call rights with respect to all of the outstanding shares of common stock of Barstool Sports, Inc not already owned by PENN. PENN has exercised these call rights to bring its ownership of Barstool to 100 per cent.
"The acquisition of the remaining Barstool shares is expected to be completed in February 2023, after which Barstool will be a wholly-owned subsidiary of PENN.
"Completion of the acquisition at that time is subject to the satisfaction of certain conditions, including the absence of any governmental order or law prohibiting such acquisition and the expiration of termination of any applicable waiting period."
Publishing its Q2 financial results, PENN detailed that Barstool Sports has expanded its social reach by 'delivering highly engaging and relevant content', whilst the Barstool Sportsbook was preparing to migrate onto the new tech stack during Q3 2023.
In the same report, it was noted that Barstool was continuing to develop, with Barstool retail sportsbook 'resonating with the younger demographic'.
The report noted: "Our Barstool branded retail sportsbooks resonate with the younger demographics and create meaningful cross-sell opportunities. Our recently converted Barstool sportsbook in Lake Charles, Louisiana, set a new standard for retail sportsbook experiences, and we are seeing encouraging results in visitation and spend.
"We are on track to convert our existing temporary sportsbook to a Barstool sportsbook at L'Auberge Baton Rouge this fall where we expect to have a similar positive impact.
"Based on our ongoing success in Louisiana, we are optimistic about our upcoming Barstool branded retail sportsbook launches in Kansas and Ohio where we operate similar market-leading properties bolstered by large casino databases that should augment our omni-channel strategy."