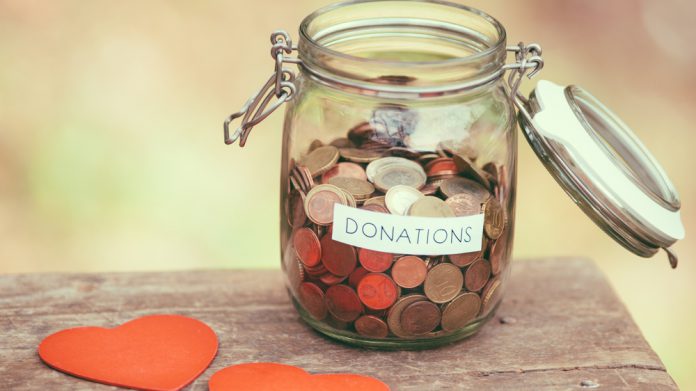 The San Manuel Gaming and Hospitality Authority and Palms Casino Resort have linked together to award $1.2m in grants to 30 local charities in Southern Nevada.
The grants are set to provide a "hand up" to underserved populations in the aforementioned communities, going to nonprofits that "reflect and serve" several of the pillars that are most meaningful to the SMGHA. This includes education, empowering lives, reinforcing healthy and resilient communities, and preserving cultural traditions.
"We are committed to fulfilling our legacy while aspiring to be a community leader for positive social change," noted Latisha Casas, Chairperson of the San Manuel Gaming and Hospitality Authority.
"We refer to it as The Spirit of Yawa' – to act on one's beliefs. That's what inspires us to contribute to the Las Vegas community and the organisations here working to create a better tomorrow."
Representatives of SMGHA and Palms Casino Resort's Palms Cares community outreach programme informed several organisations including Opportunity Village, Culinary Training Academy, Green Our Planet, Noah's Animal House Foundation, and education non-profit CORE of the grants ranging from $5,000-$250,000.
The Culinary Academy Las Vegas received the largest grant at $250,000 for kitchen equipment and upgrades at the nonprofit hospitality training institute.
Edmund Wong, Chief Executive Officer of the Culinary Academy of Las Vegas, explained: "We are so appreciative of the generous support from the San Manuel Gaming and Hospitality Authority and Palms Casino Resort.
"This grant will enable us to upgrade our classroom kitchen equipment to provide the best, most industry-relevant training experience and better prepare our students for successful careers in hospitality."
In addition, funded programmes include The Cleveland Clinic Foundation for patient and caregiver services, Alliance For A Just Society for its Tribal Minds Governance Project, Project 150 for scholarships and food distribution, Unshakeable for its Empower to Employ program, and many more.
Chuck Neuwohner, Opportunity Village, Chief Programs Officer, stated: "All of us at Opportunity Village are thankful to the San Manuel Band of Mission Indians and the Palms family of employees for their substantial financial support for Opportunity Village's workforce development programmes, and for their strong advocacy for all people with disabilities in our community.
"It is because of the generosity of the San Manuel Tribe that OV will be able to support the employment goals of more people, helping them receive the necessary training and assistance to achieve meaningful jobs that provide greater independence and pride.
"OV is proud of the accomplishments of the people we serve, and the San Manuel partnership that helps us fulfil our mission. Thank you!"
Since January 2020, the tribe has awarded $10.3m to educational institutions and charities in Las Vegas, including $9m to UNLV for the Boyd School of Law and the William F. Harrah College of Hospitality to fund education programmes in tribal law and tribal gaming operations.
"There are so many worthy organisations doing amazing and impactful philanthropic work throughout the Las Vegas Valley," concluded Palms General Manager, Cynthia Kiser Murphey. "We are thrilled to be able to support their ongoing efforts. Even better, this is just the beginning."